5 Tips to creating a great web design
In a world where e-commerce can make or break a business, having a user-friendly and aesthetically appealing web design is critical to success. Now more than ever, potential consumers are using Google to find businesses instead of the old way of looking things up in a phone book. In this Article, you will get the basic tips to creating a great web design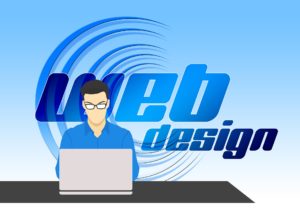 When potential consumers find your website, you want to keep them engaged and on your site for as long as possible. This article will give you some tips on how to create a web design that will engage your customers and potential consumers as well. If web design is not your cup of tea, consult with professionals from https://www.cymaxmedia.com/ for additional assistance.
Mobile friendly.

One of the most critical components to having a website is that it is mobile and tablet-friendly. A lot of people use their smartphones or tablets to conduct research on businesses and they often make purchases from their phones as well. It is critical that your website can be viewed easily by smartphone or tablet otherwise you could be missing out on potential sales or frequent visitors to your site.
Clean and free of clutter.

It is common to want to inundate your website with tons of words about your services and what you can offer. While this is tempting as you really want to sell to potential consumers who stop by your website, avoid doing this at all costs. You want to make sure that your web design is clean and clutter-free. Be sure to highlight the key aspects of your business and make sure that tabs for additional information are simple to find and easy to navigate. In addition, a clean and clutter-free website will keep the attention of site visitors and allow them to explore what your website has to say without getting annoyed by ads, banners, and other pop-up nuisances.
Keep pop up ads to a limit.

Keeping ads, banners, pop-ups, and other annoying buttons to a minimum will keep your visitors engaged with the site. The more pop-ups, banners, and ads that you have on your site, the more likely a visitor will go elsewhere. While it is understandable to want to advertise and create some additional revenue by having pop-ups and ads, it can be highly distracting and can make a website frustrating to navigate. You need to ask yourself if it is more important to make a little bit of revenue from clicks or gaining consistent and steady visitors.
Make text easy to read.

The easier the text is to read, the more your visitors will read what you have to say. In addition to making the text easy to read with simple fonts, be sure that the content is good and worth reading. Be sure to make the content engaging and enticing to your target market.
Use visuals to help sell your product.

Pictures are a great way to sell your product. If you want to add an additional element, consider using videos with a compelling message as well.
I hope you Like the Article on Basic 5 Tips to creating a great web design in 2017 .
More Such Article you May Like As
How to Make Collage on iPhone 
What is Amazon Underground Apk
How to make my mac run faster ?