How to make a collage on iPhone?
Photo Collages are a means of showing your creative side to the world at large. They can also be a way of telling a story through the photos in your collection. How to make a collage on iPhone? This is what we would be covering in today's article.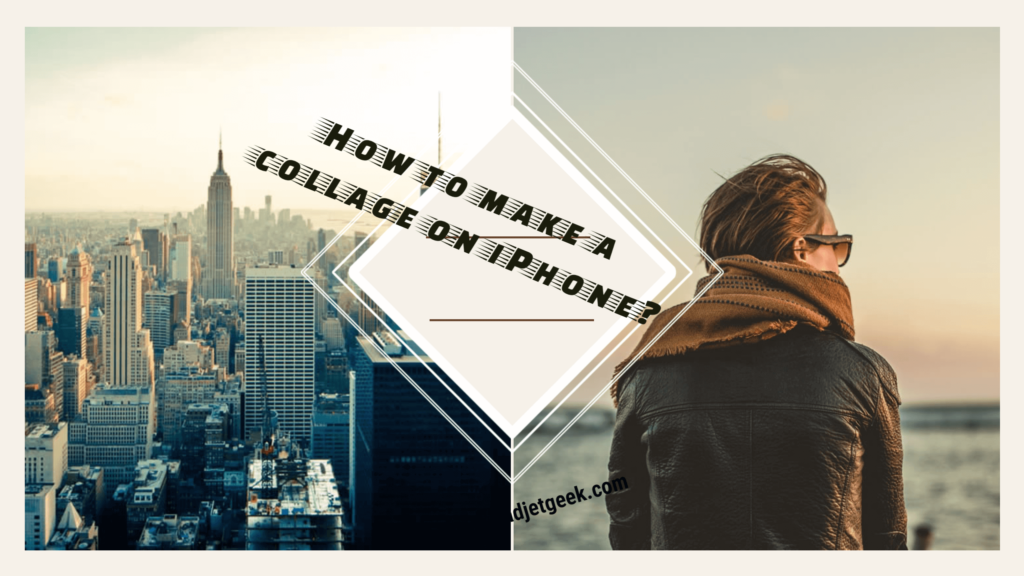 Well, Photo Collages can be a great way. But, sadly enough, iPhone does not come with its own built in feature for creating photo collages. You would need to download an app that is capable of creating photo collages on your smartphone.
We list out a few apps that you can use to create Photo Collages on your iPhone. One such great app that can be an efficient collage maker is Pic Stitch. Pic Stitch is essentially a photo editor app that doubles up as an easy to use Photo Collage Maker for your iPhone.
How to make a collage on iPhone using Pic Stitch?

There are several iPhone apps that can be helpful in letting you create outstanding collage. We have our own reasons for recommending this app for your needs. Some of the features that impressed us include
• Huge Range of stickers and shapes – A considerable number of stickers and shapes will help you customize your collages and make it more personal.
• Multiple Aspect Ratios – The tool lets you choose any aspect ratio that you would like. There are more than 200 layouts.
• Social Network Integration – The service is well integrated with all major social media sites. You can share your creations on all social sites with ease.
Follow the steps here below to create a Photo Collage on your iPhone.
• Launch the Pic Stitch photo editor app.
• Tap on the Layout option at the bottom. This will give you the options for creating a photo collage.
• Choose a layout. Your choice should be based on the size, number, and shape of your photo.
• This will give you an option to make a choice among the three options – Choose a photo from your Gallery, Choose a photo from Facebook or Take a photo from the camera.
• In the next stage, you would be able to add frames, focus, or change the orientation of your collage. This step will also offer you several other customization options.
• Once you are finished adding photos to your collage, you can tap on Export.
• This step will offer you ways to share your creation to Facebook, or Instagram or even share it with your friends through email. You can choose to save the photo collage to your photo gallery as well.
• Alternatively, the collages you have created can also be launched from other applications like DropBox.
We would advise you to save the collages you have created to your default photo gallery. If you want to share the collage to your social networks, you can do so from your photo gallery.
Alternatives for Pic Stitch
Well, as we said before, Apple app store has several applications that help you create Photo Collages. Some good options that impressed us are
How to make a collage on iPhone using Photo Grid?
The Collage Maker Photo Grid has been one of the most popular photo editing apps available for iOS. If you are looking to create collages on your iPhone with ease, this should be one of the prime choices for the collage fans.
The app comes with over 300 layouts. That would make it a perfect option for all your requirements in collage. What makes it one of the best options is its ability to edit your photos before you can add them to your collage. Photo Grid is free to download and offers you several stickers, fonts, and other enhancements.
How to Create Photo Collage On iPhone using iCollage Pro ?
This collage maker comes with over 240 collage templates. If you are not averse to spending some money for an able app for collage making, this can be a perfect app for collage making on your iPhone.
The app is specifically made for creating collages. Unlike the other apps, we have discussed here, iCollage Pro is specifically created for Collage Making and comes with the additional feature of Photo Editor. 
How to make a collage on iPhone using Pic Collage?
If functionality is what you are looking for, nothing can beat Pic Collage. This is the fully functional iPhone app for collage making. The app does offer you tons of templates and other layouts that you can use to create outstanding colleges. The simple and easy to use interface makes it still the more attractive. And yes, not to forget – the app lets you share your collage creations onto any social media network of your choice. It does integrate with all major social media networks.
Those are a few options you can use to create collages on your iPhone. Each of the four apps we have discussed here has their unique set of features and design. Needless to say, they have been designed to cater to different genres of people. We assume there is one of for every one of you out there. Go for that one app that does it for you, and create some really beautiful collages.
Finally….
A Photo Collage is a great way to be creative with your photos. Apart from letting you share your photos all in one go, a photo collage also lets you weave a story line around your photos. We are sure that the collage making will bring out the creativity in you. If you are someone who wants to create a photo collage on iPhone, we are glad that we could be of assistance to you. Whichever app you use, do choose the photos from among your huge collection in such a way that the photos added to a
If you are someone who wants to create a photo collage on iPhone, we are glad that we could be of assistance to you. Whichever app you use, do choose the photos from among your huge collection in such a way that the photos added to a collage will always be woven by a single theme. That would indeed make the effects of your photo collage creations last much longer and make a good impression
I hope you all like the Article on How to make a collage on iPhone? picture Compress by tinyping.com
More Such great informative Article you May Like As
How to unlock iPhone7 for free
How to Make Mac Mac Run Faster
Amazon Chime Review  along with What is Amazon Chime is