Amazon Chime Review 2017
Skype and Hangouts have been the world's best-known communication services currently available. However, they have a new competitor. Amazon, the Global E-Commerce leader, has come up with a direct competition to the likes of Skype. Let us review Amazon Chime app in finer detail.You will all detail in Amazon Chime Review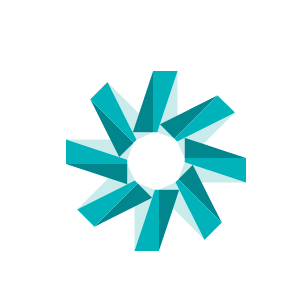 What is Amazon Chime?
>Amazon Chime is a new app of the block in the sphere of Video Conferencing and Communications. The app is developed by Amazon Web Services – commonly known as AWS.
The service has been labeled as a Unified Communication (UC) service. It should be noted that AWS was launched by Amazon way back in 2006. It was designed as cloud computing and on-demand computing service arm of Amazon. With the launch of Amazon Chime, the service has moved rightly into a proper direction. Amazon Chime is expected to make meeting people worldwide an easy task.
It goes without saying that Amazon Chime will definitely be a strong competitor to Skype if happen to see the development of the product with the same zeal.
The app is available for Windows, MacOS, iOS, and Android platforms.
<What makes it a right choice to choose Amazon Chime?ell, to begin with –it offers you VoIP chats and video conferencing as we stated in its introduction. In addition to that, the app comes with several other features as well. Most important among them can be Virtual Meetings. Amazon Chime is a perfect competitor to the established players in the arena like WebEx, GoToMeeting, and Skype for Business.Som
Some salient features of the Amazon Chime app can be summed up as

li>Amazon Chime promises a high quality and clear performance across the platform.
The service offers you multiple platform functionality. You can access it across all the key platforms like iOS, Android, and Windows.
Perpetual mobility is what can be considered as the best feature of the service. You can now take your meetings wherever you can. Join your online meetings from any device at any time.
Apart from being a multi-platform service, you can also use it fo all your needs in communications. File sharing, chat, online meetings, video conferences and what not – you name it, and Amazon Chime supports it.
You c
You can consider it to be one of the secure options for communications. You need not worry about your privacy concerns.

ul>
Some Unique features of Amazon Chime App
h it may not be possible to go through all the features of the service in this article, let us go through some of the noteworthy features. That would be helpful in understanding what you can expect from Amazon Chime.
Visual Roster – The roster will let you keep an eye on the details of your meetings. It lets you know the check anyone who joins in late or the ones who are not able making it.
High-Quality audio and video performance – The noise cancellation feature allows you have crystal clear calls. Even the images and videos would be mush clear and High definition.
Screen share feature – The participants can share their screen with the other members. This will result in a better coordination and discussion among the participants.
Recording of meetings – You can save your meeting records to the cloud. The meetings so recorded include all your details. You can access the meetings from your chat history.
Personalized Meetings URL – As for your Pro user, you have access to Personalised Meting URLs. You can create your own personalized meeting URLs. It can be used for scheduling your meetings or start your meetings quite faster.
Drag and drop your files – Amazon Chime lets you share your files by just dragging and dropping them across participants. The files are moved in a secure manner.
Pricing anPricing and packages of Amazon Chimeenter size-medium wp-image-2507" src="https://www.gadjetgeek.com/wp-content/uploads/2017/03/Amazon-Chime-Review-Price-Plan-300x68.png" alt="Amazon Chime Review Price Plan" width="300" height="68" srcset="https://www.gadjetgeek.com/wp-content/uploads/2017/03/Amazon-Chime-Review-Price-Plan-300x68.png 300w, https://www.gadjetgeek.com/wp-content/uploads/2017/03/Amazon-Chime-Review-Price-Plan-1024x231.png 1024w, https://www.gadjetgeek.com/wp-content/uploads/2017/03/Amazon-Chime-Review-Price-Plan.png 1045w" sizes="(max-width: 300px) 100vw, 300px" />

Amazon Chime App is designed as a Pay As You Go service. The prices are based on per month per user. You have three plans. You can opt for a plan that best suits your requirements –

Basic Plan

The plan is available for free. You can have a one to one voice and video calls. It offers you chatrooms. However, chats with multiple partners are not available.

Plus Plan

The plan will have the features that are available in the basic plan. In addition, you get screen sharing as well. The plan also lets you use your corporate directory. The plan charges are $ 2.5 per user per month.

Pro Plan

The Pro plan takes the Plus plan ahead. You have access to all the features offered under Plus plan. Additionally, the plan also lets you have video meetings with 100 members. The plan allows you to access personal meeting URLs as well. You will be charged at $ 15 per user per month.

All the plans come with a 30 day trial period. You can use the Pro features free for 30 days. Later on, you can opt for the Plus or Pro features if you want, or decide to continue with the basic features.

The Final Thoughts

Amazon Chime is available for free download. Just visit the official link at Chime.aws. You can read more about the service on the site. If you are satisfied, you can choose to download the app for your device. The app is available for iOS, Android, Windows and Mac OS.

Here is the download links
https://goo.gl/bCGFyw  android
https://goo.gl/rItnHX  itune
https://goo.gl/mpZFNe  Amazon Download

It does not require any deployment or maintenance services. We would consider it to be one of the best alternatives to Skype or Hangouts. Will it offer a tough competition to Microsoft and Google? Let us wait and see.

What do you think about the future of Amazon Chime? How will it fare in its venture? Go for it by opting for a free subscription and share your opinions and experiences with us.

I hope you  like the Article on Amazon  Chime Review if you really like it, please do share with your friends and do let me let know in comment if I have left some point about Amazon Chime App

you check the more article like