How much is a Netflix subscription
Netflix has recently launched its services in India. The service will need high-speed internet. Meanwhile, Netflix has been facing a lot of competitors. That has made Netflix consider working on its own original new content.  How much is a Netflix subscription? That is indeed a question being put forth by several people around. And that would be precisely what we would be covering in the following paragraphs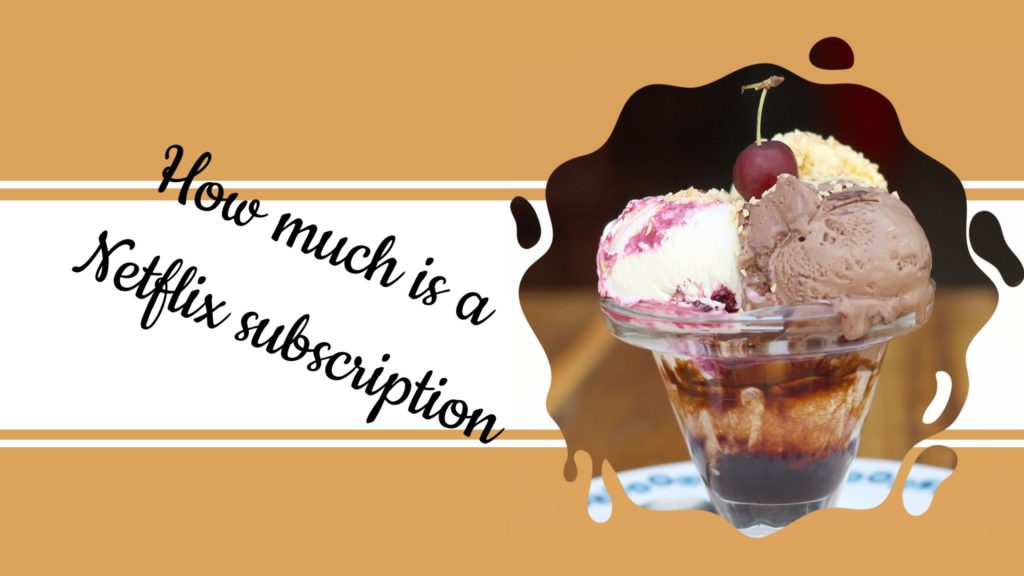 .
Netflix and its entry all over the world
Netflix for the uninitiated is a paid video streaming service. It can be used to watch TV shows and movies across different genres.
Netflix does have its services available across a wide range of devices. You can enjoy Netflix services on your smartphones, smart TVs, computers and PS 4 – to name just a few of them. Boasting of over 75 million subscribers across the globe.  Cross-platform compatibility is one of the features that would set Netflix apart from the competition. You can use it across any of the devices you own.
Some salient features that make Netflix a great option
Before going into the details of how much does Netflix cost you, it may be worthwhile to get a little more information on the best features that make it a popular streaming service. That way, you would be able to understand whether it is justifiable to spend the amount you are about to spend on Netflix.
Multiple device compatibilities – Netflix is available on a wider range of devices. You can access your account on practically on any device – be it a smartphone, smart TV or any other option that is capable of streaming services.
No Ads – Being a paid service, Netflix does not come up with any ads. If you love the ad-free nature of the service, you will definitely be willing to pay the subscription fees. You will be ensured of an uninterrupted experience.
A complete season without breaks – Netflix lets you watch an entire series without any need for a break. This will be a rewarding experience as you will have a feeling of continuity.
A wide range of choices – Netflix has an enviable collection of titles. You can be ensured of getting any of your favorite shows and movies.
How much does Netflix cost you per month?
Now that you have come to understand the service quality and functionality of Netflix, we have reached the much-awaited question that most of the users have always been putting forward to us.  Yes, how much does Netflix cost you?
The pricing essentially depends on the region where you belong to. The service has now been launched in India. We will also be sharing the special pricing that has been introduced for the Indian region. More on that later.
Netflix offers you three plans. Let us go through the details in the following paragraphs  –
The streaming spead also depends on your location. That is why I recommend multiple VPNs connections to enjoy the fastest streaming from netflix
The Basic Plan from Netflix offers you movies and other shows in Standard Definition. The content in High Definition will not be available under the plan. The basic plan also has a restriction on the number of devices you can have access to your account at one time. It lets you access the services only on one device at a time.
The plan can be best suited for a wider range of audience. It allows you to watch the shows on two devices at the same time. You will be able to watch both SD and HD content. However, Ultra HD ( also known as 4K quality) content will not be accessible under the standard plan.
This happens to be the highest plan on offer from Netflix. The plan does let you watch your content on four different screens simultaneously. Moreover, you can view standard definition, High definition, and Ultra High Definition videos under your package.
Having understood the plans that Netflix has on offer for you, it is now time to understand the pricing for each of these plans. Please note that the plans do remain the same across all the nations where Netflix has its services. It is only the prices that do differ across the multiple nations.
Pricing for the global regions is as per the details here below –
Netflix Basic Plan – $ 7.99 per month.
Netflix Standard Plan – $ 9.99 per month
Netflix Premium Plan – $ 11.99 per month
The monthly costs for the Indian region are as indicated here below –
Netflix Basic Plan – Rs. 500 per month
Netflix Standard Plan – Rs. 650 per month
Netflix Premium Plan – Rs. 800 per month
Please note that the above pricing is subject to some conditions and terms. The availability of high definition content may be dependent upon your hardware. It will also be dependent on the internet speed you may have. Â All the plans above come with a one-month free usage. You can upgrade and downgrade the plans as per your requirement.
Also, note that the international prices indicated above are for the US region. There can be a slight difference across nations around the world.
The Final Thoughts
Well, that is all the information we have as long as the cost of Netflix across different regions is concerned. We assume that we have covered all your queries in an efficient and satisfying manner in the above paragraphs. We are sure we have addressed your queries above. If you are still in doubt, you can come up with your comments here below.
We are sure enough that the pricing of under $ 8 per month is quite economical for the kind of huge library and high-end quality of service that is on offer. You can use the service one month for free and get used to the kind of quality.
Which of the above plans indicated do you find impressive? Have you been using the Netflix services in India or elsewhere? How would you rate the services offered by Netflix in comparison to the competitors like Hulu Plus or Amazon? Do share your opinions with us so that our readers will get honest feedback about the quality of services that are on offer from Netflix.
I hope you like the Article on How much is a Netflix subscription  
More Article you May Like
How to Check Wifi Data usage in Android