The United States has been one of the fastest growing economies. However, of all the stocks listed on the several stock exchanges – only around 50 percent of them are traded in an active number. That would probably make it a little tough decision while choosing the stock you can trade into. That is precisely where you would need stock and shares apps. We will list out the Best stocks and shares app for your needs in stock marketing.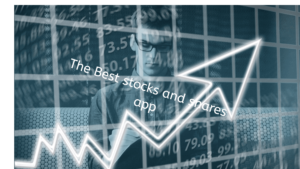 A good stock app should abe able to provide you with the latest updates and trending scripts in an easy to understand way. More than that, it should be capable of sourcing real-time updates from Indian and International markets. It should be able to let you track all important indices including BSE, SENSEX, and NSE among others. Another feature that would make an app great is the application should provide recommendations and inputs from financial experts.
With that introduction, let us inform our readers that we have made it a point to include such apps that would serve more than just one purpose. We have paid attention to the apps that would appeal to almost all genre of stock enthusiasts – right from the beginners to experts.  So, without much ado, let us go through the list of our top five apps.
 TOP 5 stock market apps for Android
#1. ET Markets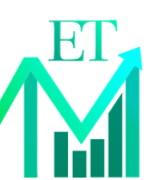 The app is a brainchild of the Times of India group. It helps you access to stock market indices and other details in several Indian languages.
The app also lets you watch ET NOW channel. The ET Markets app can be used to get your dose of information and details as per your preferences. There is also a smart voice search feature. The app can also be used to save your preferred stories and read them later offline.
The app can be downloaded from the link https://play.google.com/store/apps/details?id=com.et.market.
#2. Live Stock market News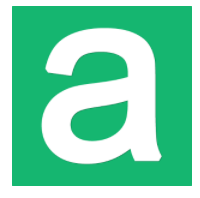 This can be your perfect partner fo getting customized and latest information in the finance sector. Â Apart from stock market information, it will also provide you inputs from a wider range of news updates from te finance genre.
Some of the topics covered by the application are Finance, Real Estate, Insurance, Savings, and Investments,  Taxation, and careers.  It sources its information from several reliable sources like CNBC, Reuters, ET, Rediff, Bloomberg and MarketWatch among others.
You can get the app from https://play.google.com/store/apps/details?id=com.appuapp.appuonline
#3. Stock Edge app
The app is focussed on research and analysis. You should find useful for technical analysis of the stocks.
You can have a detailed analysis of periodical performances of stocks. The analysis can be carried out for specific periods of a week, a month, a year, and52 weeks. It will also let you have a detailed analysis of the parameters like aggressive longs, aggressive shorts, and candlestick patterns of the scripts. In fact, looking at that technical jargon, we would consider it an app for the experts rather than the beginners.
If you are interested, you can check it out at https://play.google.com/store/apps/details?id=in.stockedge.app
#4. IIFL Markets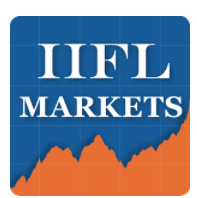 The IIFL Markets is one of the best stock update apps. In fact, it is one of the apps that have received a couple of awards for its innovative features.
The app is presented by India Infoline Ltd. – a well-known name among the brokerage firms in India. The IIFL team offers you well-researched reports on the status of the market. You can customize your watchlist and get alerts based on your preferences. If you are registered on the app, you will be able to indulge in instant trading.
The app can be downloaded from the link https://play.google.com/store/apps/details?id=com.indiainfoline
#5. Moneycontrol app
Last, but not the least – MoneyControl app is one of the prominent apps in the stock markets arena. The app is brought to you by Network 18.
The group behind the app is well known for its acumen in the arena of business and its analysis. You will get constant updates on the stocks from BSE, NSE, NIFTY and several other relevant indices. MoneyControl offers yu real time updates on all major national and international stock markets. Moreover, you can also watch the popular business channels from the network like CNBC TV 18, CNBC Awaaz and CNBC Prime. And yes, before we forget – we would love to let you know that the app has support for both Hindi and English languages. That would be an added advantage in case you are not comfortable with the English Language. Some more regional languages are in the pipeline if reports are to be believed.
Get a taste of the app from the link https://play.google.com/store/apps/details?id=com.divum.MoneyControl
The Verdict on the best Stock Market App
That concludes our brief list of the top five stock and shares apps that would help you understand the pulse of the markets. Though there are several other apps that would perform to perfection when it comes to providing you the best in class information in the finance sector. Though we may not be able to term this list to be entirely exhaustive, we can assure you that we have made an attempt to include an app that would suit all your needs.  There is an app meant for every genre of users in terms of performance and information contained.
Have you used any of these apps we mentioned above? If you think we should have added any app to the list, do share your opinions with us. Your views are important to us.  Do share your inputs with us in the comments section here below.
I hope you like the Article on The Best stocks and shares app
More Such Article you May like
How to get Blue Tick on Instagram