ADVERTISE
GadjetGeek is a Blog where you will get all news about gadgets and new technologies and also more about blogging.
Achievement 
Listed in www.alltop.com Tech Category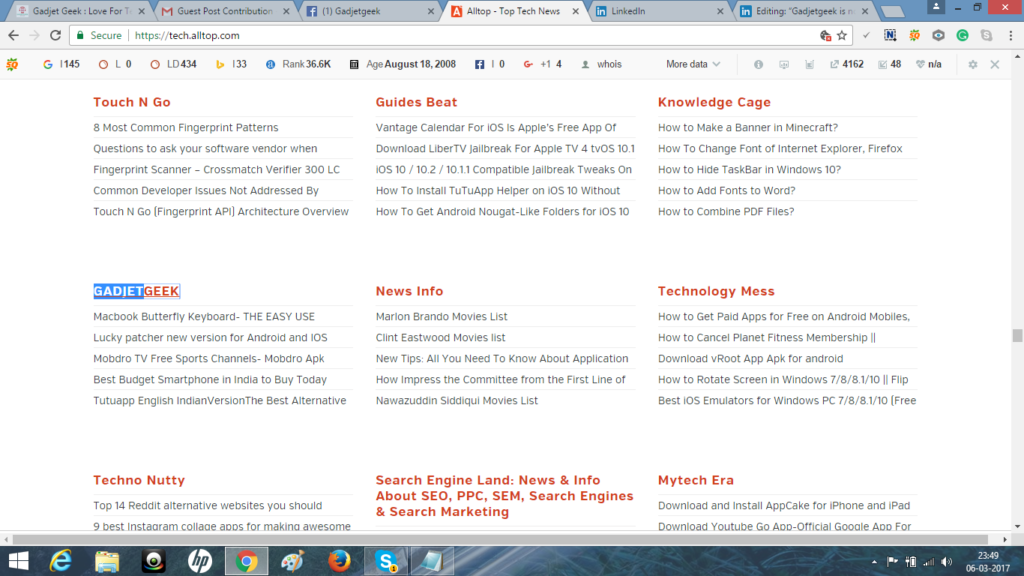 CURRENT STAT
Average Page Views Daily – 200+
Twitter Followers- 65
DA=29
PA=31   with increase in each update So  think before you Mail Joking @@
SPONSORED REVIEWS
We welcome Products/ services/ reviews on our website. 
Will write a Full Fledged Review on your Product by an Article over 800+ words and using Relative articles and images.
Based on Product relative Videos will be made and will embed in the  article and also will be shared and uploaded in YouTube.
 The article will be published and will be shared in Facebook, Google+, Twitter, Stumble Upon, Tumblr, Medium.
A Power Point Presentation  will be made based on  your product and will be uploaded in Slide Share.
Also, Relative steps will be taken and will make sure that your Product will get maximum exposure.
DIRECT ADVERTISEMENT
Looking for a Place to advertise? Â Here it is, you can Place your Advertisement. It may be Banner ads or Another.
Price Quote is different for Different Banner Advertisement and also for the Duration which the Ads are displayed and also the Price Varies for Different Positions.
For more info and also to Discuss, you can Mail me at aloklife13@gmail.com
For more info and If you are interested in advertising on our blog, then you can mail to aloklife13@gmail.com