how to delete Netflix History?
NetFlix has been the best possible way to enjoy your favorite TV shows and movies. Maybe you enjoy watching your lovable shows with your friends and family. But, what about the shows that you may be watching to satisfy your humanly urges? NetFlix lets your friends know your viewing history if they log in to your account. You may want to hide the fact that you have been watching such shows. How to delete NetFlix history? That is precisely what we will be discussing in this post.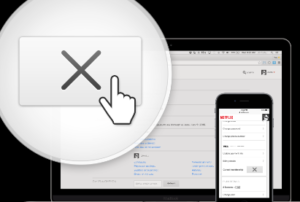 Why do you need to delete your NetFlix History?
Well, we are all human beings, and all of us have those guilty pleasures. You might be watching some shows that you do not want your friends and family know that you have been watching. NeFlix being the storehouse of all the genres around the globe have a wide range of shows and programs.
Deleting your NetFlix history will help you in hiding those shows from your peers so that they will never come to know about the Real You. Though NetFlix does not do it intentionally, it lets one know of the shows you have watched if they happen to login to your NetFlix account. That is exactly what necessitates the need to delete your NetFlix history.
How does NetFlix reveal your viewing preferences?
Well, there are many ways that NetFlix uses to provide you a continuous flow of entertainment. This is done so as to ensure that you do not lose track of the shows you have been watching. You can resume watching your shows from where you left them.
One of the main options that let you access your previous access to NetFlix shows is the Viewing Activity. All the titles you have viewed so far will be available for your viewing Activity when anyone logs into your NetFlix account. All your shows will appear here unless you have hidden them.
There is another section that says Continue Watching. This is where you will find the shows you have been watching. The option lets you resume it from where you left it. This too can be an indication for your peers to get to know what exactly you are watching on NetFlix.
NetFlix also provides suggestions based on the shows you have recently watched on it. This is indeed a useful feature that will let you choose a genre that you have liked before. The option can be much helpful in taking decisions about the similar shows available on the service.
Though all these features have been designed to make your NetFlix experience more memorable, this can give away the information about the real you to your friends and family. In such cases, it becomes essential to delete your NetFlix history.
Let us find how you can delete your NetFlix history in the following paragraphs.
How to delete NetFlix history step by step?

Please note that you will need to access your NetFlix account through the desktop version of the service to be able to delete your NetFlix history. Well, you can use your mobile app, but you will be redirected to the desktop version to access your account details.
Moreover, deleting your history from the desktop client has a benefit – it will remove the history from all the devices simultaneously.
Having said that, follow the steps below.
Visit NetFlix service by entering com in your search field.
You should see your profile name. Click on it to access the drop down menu.
Click on your This will give access to your account details.
Scroll down and locate My Profile.
Click on Viewing Activity.
You should now see your entire viewing history listed on the next screen.
Choose the show or series that you would want to be hidden and click on the X button at the right.
How to delete NetFlix history video Credit Kirby Callan

The list could be quite long if you have been using NetFlix for quite some time. However, there are no pop-ups or confirmation dialogs to confirm your actions. That should make it fairly easy to go through your viewing activity and hide or delete items from the list quite comfortably.
You can delete a particular episode or an entire series from your viewing history. If you want, you can even clear your complete viewing history. This can be helpful when you are not sure of which show you want to hide from being revealed to your peers.
Please note that if you want to remove an item from the Continue Watching field, you will need to remove the entire series from your viewing activity. NetFlix states that it will take up to 24 hours to remove the selections from your viewing history. It is just part of the procedure. Ideally, it should not take that long. The items chosen will be removed from your activity history almost instantly. The best part of this procedure is that the removal will happen across all your devices on which you have installed NetFlix. You do not need to clear your viewing history on the individual devices.
Please Note – The option to remove shows from viewing activity is not available on the Kids profile.
The Final Thoughts
Well, that is exactly how you can hide the shows you do not want your friends to know that you have been watching on NetFlix. The steps involved are relatively easy and comfortable to understand.
So, what are you waiting for? Just head on to your NetFlix account and remove those shows you have been watching. Save yourself from embarrassing situations. Do remember – next time you look at a show that you would want to hide from your peers, just finish the show-off and then remove it from your Viewing Activity.
Have you used the above steps to remove shows from your NetFlix history? Do share your experience about how well it went. Do come up with your opinions so that it will help our readers.
I hope you like the information on How to delete Netflix History.
You make more to read on Mobdro TV free Sports App and   Betternet VPN Review