Simple photo collage maker online free
Everyone around carries a smartphone these days and is quite fond of shooting images and videos with the device in their hand. With a lot of technological advancements that have been observed in the smartphones, you can be assured of high-quality images. But, how to convert these splendid moments into an artwork? Foot jet is a great application that helps yo in that regard. It is an Online Collage Maker that excels in what it does. The best combination of Online photo editor and Online collage maker, Fotojet, can be one of your best companions.

Fotojet – What is it?
Vist fotojet here 
Fotojet is an online photo editor cum collage maker. What we like the most with this excellent piece of software is that it works essentially in your browser. No special downloads or installs – it is a completely browser based application.
The application offers you several functionalities rolled into one. A free utility that combines photo editing, collage making, graphic designing and other tidbits in a single tool. You can use it for almost all your needs in the arena of photo editing and other photography needs.

Fotojet is a tool developed by PearlMountain Technologies. The utility has been considered to be one of the best options. The innovative features that make the tool are quite interesting and thoughtful.
You will only need to launch the tool in your browser, upload the photos, make the changes you want to make and then download the finished masterpiece. As simple as that!
What constitutes Fotojet Online Collage Maker?
Fotojet Is a combination of three major components; all rolled into one. It comprises of Collage Maker, Photo Editor, and Graphics Designer. You have an easy to follow interface. Let us delve deeper into each of the components here –
Sample Channel Art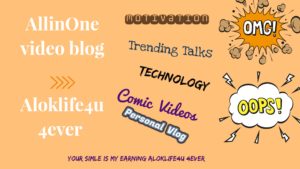 Collage Maker
This is the most important and major component of Fotojet. The option aids you in creating collages from your images. You just need to upload the photos to make the changes you want to.
The procedure to create collages is much easier. You just have to choose the layouts available and make the changes as you would wish to. You can use the advanced layouts as well as the background effects. Uploading the images is simple and easy to understand. You can choose the images saved on your machines, or upload them from Facebook.
Making collages involves simple steps. Just drag and drop your photos and make collages. The Collage Maker feature is best suited for making cards, posters, and flyers.
And yes, not to forget – Fotojet lets you create awesome 3D collages as well.
Graphic Designer
If you are a Graphic Designer, Fotojet offers you an excellent way to bring your creative side into reality. The Graphic Designer component of the utility does not need you to be an expert designer.
The tool has preset options you can use to create your masterpieces. You can choose the one option that best suits your requirements. Once you are happy with the layout, drag and drop your images into the design. Make changes to the text and color as per your requirements.
Fotojet offers you several templates you can opt for.  The tool should be best suited for those people who want to make use of better designing and do not have enough knowledge of graphics design. The tools provided by the software are extremely easy to follow.
Photo Editor
Photo Editor is one component that makes it one of the best options on Fotojet. The component offers you several effects you can experiment with.
The tool comes with basic editing options like crop, resize and sharpening for your basic needs in photo editing. You also have access to advanced options like overlays, and clipArt among other options. Even with no practical experience in photo editing, you should be able to use the Photo Editor option on Fotojet without any issues.
Fotojet is indeed a great performer when it comes to photo editing. You can indulge in any kind editing and apply the effects and filters as you please. Creating masterpieces is a cakewalk with Fotojet if you are blessed with creative ideas.
What makes Fotojet a great option?
Well, we found the software an excellent option from multiple angles. Let us list out a few salient features of the tool that makes it the best choice for your needs.
It is a one-stop solution for all your requirements in handling images – editing, graphic design and collage making.
The application is completely free to use.
You can try out a huge number of templates.
Excellent integration with social media networks like Facebook.
The web app nature of the tool makes it quite easy on your resources. You do not need to download and install any tool.
The tool has an easy to use interface. That would make it an easy option to use the software even if you have no previous experience.
Registration and using the service is quite easy – so easy that even a novice can use it.
It gives you access to a huge number of clipart. The software sources these clipart designs from the Internet.
The Concluding Thoughts
The online nature is what makes it the best option when it comes to your needs in graphics and allied aspects of the arena. The clean and easy to learn interface are some of the features that make it an excellent choice. A combination of almost all components within one simple application can be the best anyone can opt for. If you are into social media marketing or YouTube videos – Fotojet Collage Maker is a perfect choice for you. You will be able to create YouTube Banners and another sort of cover pages easily with this free tool, and we are sure that your creations will definitely impress your followers and fans.
Have you used FotoJet online tool for handling your needs in graphic designing and other allied tasks? What do you think about the functionality that it offers you? Do share your views and opinions with respect to the online tool par excellence.
Thanks for reading the Article Simple photo collage maker online free -FotoJet Review