Airtel which is pioneer in Network, which is known for there vast network subscribers and also for perfect annoy free Network service. Airtel which is currently third Largest in the World and also Largest in South Asia.It is also first Service to Launch its 3G services and also, now the further Generation which is 4G ( fourth Generation ) which is all set to occupy devices by providing High speed Data Services.
WHY 4G ?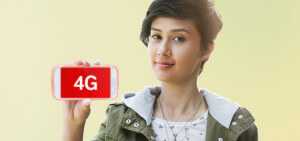 LTE ( Long Term Evolution ) which is Standard for 4G LTE, which provides High data Speed and connectivity, which is successor for its older version ( 3G ). Now switching over 4G from 3G is made simple for  Airtel Customers and all they should do is just Tweet and get a 4G sim at your door steps.
TWEET FOR AIRTEL 4G SIM
Now for Activating 4G sim for your Mobile, all you need is a 4G compatible Hand set and your are all set to go.
Log in to your Twitter Account and Tweet using @getairtel4G and you will get reply from @airtelindia.
Reply from Airtel India will direct you to a link in which you need to fill up your details from Sim delivery.
Airtel Service Men will call you and will ask you to redirect for your Address and you will get your sim at your door Steps.
That's it you will get your new 4G sim for free and you are Good to go with your 4G sim after deactivating your 3G sim and also for more details, visit there official website 
http://www.airtel.in/4g
.
In that website you can differentiate your services from 3G to 4G and Enjoy your Service of 4G for Free.