Now you may be thinking, how these Technologies  will make a SmartPhone a Beast which is already a Beast.
Even the Best of the Best Need Some Improvement
These innovative/upcoming technologies will make you say " woowww "
So thought of dealing these article adding a bit of Fun touch 😛
Let's go through these 3 Technologies and know more about them.
TECHNOLOGIES DEALING WITH SMARTPHONES
4G ( Fourth Generation ):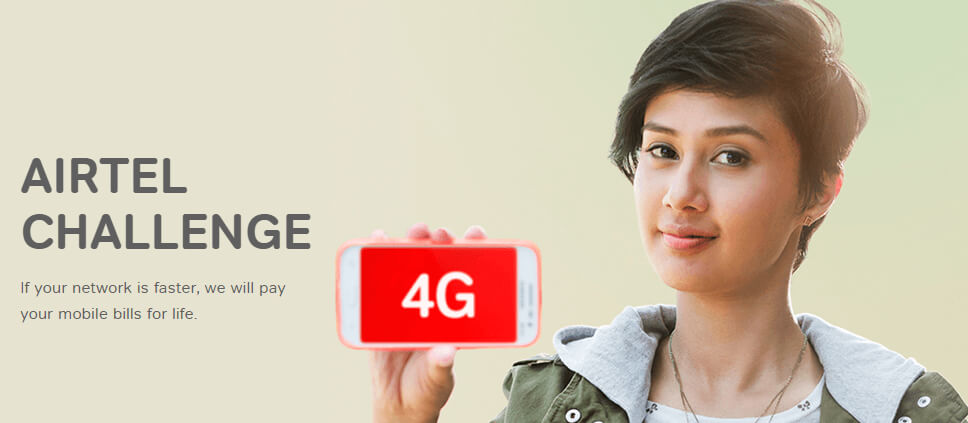 4G, which is also known as Fourth Generation, doesn't need any introduction to this ( Thanks to that Airtel 4G Girl to make thinks Simple and Funnier). 4G is the next version of 3.5G ( which is indeed the next version of 3G, just the Broadband  Data is the extra feature added in that 0.5 G upgraded version with covering the Drawbacks of an earlier version).
Primary Services
All-IP services (including voice, messaging)
Faster BroadBand Internet and also Latency
Weakness/ Drawbacks
There are no specific Drawbacks, as it should get more exposure. So it is unclear that what are the Weakness in this G.
All though IOT ( Internet Of Things ) has been discussed in this 4G but due to the challenge of providing low power, low-frequency networks this is not included in this.
Gone those Days where you should wait for YouTube Video to load and in this Present trend of moving towards Speed, 4G is essential for your SmartPhone to work better and efficient.
Octa Core:
Now, what's the first thing you will see, when you are buying a New SmartPhone?
It depends on individual interest like some of them are Selfie addict will buy a SmartPhone with a Better Front Camera Option.
Other may be looking for a better technical set up for high performances of Games.
So all this Apart, when you are buying a SmartPhone Processor is the key in that. Even to run some basic functions without any fuss, the processor is the key in it.
Due to the Development in SoftWare and also release of High-end Graphic Games and also the Apps, shift of Quad Core to Octa core is inevitable.
Modern Octa Core chips are nothing but 2 Quad Core which divides the tasks between them.
So the More convenient term is 'Double Quad Core ' rather than naming it as Octa Core but the same Marketing problem, so let us leave them and call this as Octa Core a.k.a Double Quad Core.
Many of the Android Users are experiencing the deteriorating of the performance of your SmartPhone after upgrading it to LolliPop.
Android M:
Many of the Android Users are having nightmares because of Android Lollipop. Lollipop is the Biggest Update in Android History but due to Materialistic design and heavy work, SOC couldn't handle that and thus results in Performance degrading.
Moving on with these Lollipop fusses, here comes the newest version of Android, Android MarshMallow. 😯
MarshMallow though hasn't seen on all of these but early Update which has rolled to Nexus Devices and also some other devices. The performance of MarshMallow is quite Well related to Lollipop with more stability.
SEE ALSO:Â Review Of Android MarshMallow
Stand Out things in Android M
Now on Tap ( which will make your life Lazy 🙁 )
USB type C charging ( No more Need of Charger 😀 )
Improved Battery Life ( Chargers can happily take a Nap :lol:Â )
App Permissions and Links ( I don't have anything for this  😛  )
SmartPhones revolutionised the way of living and with the Advancement in this technology, hope this will lead to much better and easier way of living rather than frying up by SomeOne.

Like and Share us with #TEchnocrats in Social media for more updates.