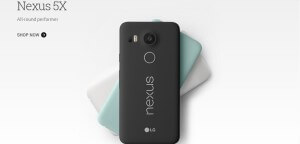 Nexus 5X and Nexus 6P are the two new Android devices released by Google and it's keen that they targeted the Customer Friendly versions. Devices with high Specifications and which are at an affordable price.Now we will Look it into the Comparisons of Both these Devices.
See Also: Â Top 10 Most Viewed Youtube Videos
NEXUS 5X Â 

V/S

NEXUS 6P
[wptg_comparison_table id="1″]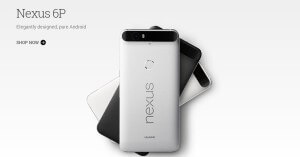 Clearly it is shown that Nexus 6p is the best SmartPhone out of these two. But it Varies with the individual, if you are Looking for a Pure Android SmartPhone of more than 5.5 inches then Nexus 6P will  be the great value. if the price if your concern and also size then nothing can beat Nexus 5X.
PRICE
Price will be Varied in various countries and already US price is stated above and Indian price as displayed in Google Play Store is
Nexus 5X ( 16 GB ) — Rs 31,990.00
Nexus 5X ( 32 GB ) – Rs 35,990.00
Nexus 6P ( 16 GB ) – Rs 39,999.00
Nexus 6P ( 32 GB ) – Rs 42,999.00
The Equation is very Much clear, who are interested in Paying few More bucks, then Nexus 6P will be the Star. But if the size and overrated features are overshadowed then Nexus 5X will be the biggest Star of this 2015. How Ever, All know that Real testing of this Device is when they launch Officially and the response which we Get from the users.
Like and Share us on Social Networking sites and also Subscribe to our Newsletter for Faster Updates direct to Mail. Share with your Friends to let them know about these.