LG G6 Specification
We have seen both, LG G4 and G5 in the month of April 2015 and 2016 respectively; therefore, it is in April 2017 that we can hope the next flagship of LG, the G6 to hit the market. So, since there is indeed a lot of time for the phone to finally hit the market, let us lay down in here our wish list for the G5.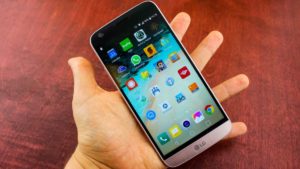 A better design
The LG smartphones are always capable of doing better in terms of the design is concerned, somewhere, they do lag behind. The G5 brought for the users a metal design, which gave it a better look. However, the kind of metal body that was used, continued to give it a feeling of plastic.
A better design with some classy touch would work for us!
Inbuilt app drawer
With its decision in the beginning to remove the app drawer, LG was highly criticized and it brought it back. However, now, one has to manually download it into their phone. We'd rather want it back just the way it was.
Improved battery
A removable battery for its flagship is what keeps us pretty much going, but, the fact that it has a battery which is lesser than what it should have been otherwise remaining.
With a 2800 mAh battery, LG provides the least as far as the other flagships are considered. To meet the race, LG has to make this better.
more such article read it
Chuwi Hibook Review
A touch of newness
LG G5 brought us a lot of innovation in the form of dual camera, and add-ons. With the LG G6 as well, we'd hope the company brings in something which we don't expect or something which is a combination of innovation and technological advancement.
A fingerprint scanner on the front
G5 did have a fingerprint scanner, but on the rare side. Though it sounds quite convincing since one can easily have access to it while holding the phone, it is quite a task to deal with it if the phone is kept somewhere and you have to unlock it while its still just there. With G6, we hope the problem is resolved.
Stereo speakers
A single speaker is not what seems to be enough, and the one at the bottom is all the less capacitive a front facing stereo speaker would just do the right thing for both, the users as well as the makers.
And that is our wish list for the LG G6. Though the list can about just double, we hope that the makers take into consideration all that we've said and brought us something new and something which is, just like always, a better version of the predecessor.
Picture Credit TechRadar.com