Sony Xperia XA Review
: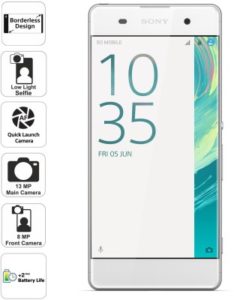 Sony had a comeback with a bang by launching mid-range smartphones that are the Xperia X series. And this Xperia XA is one of the best phones on the list.
Sony was losing its prestige and brand because of strong competitors. This smartphone may benefit Sony to get back its status.
This is a great gadget with a bezel-less screen and there are some pretty features. And hopefully, this is an affordable deal. It seems good and so far one of the best-looking smartphones in 2016.
Sony Xperia Xa Review on Features
: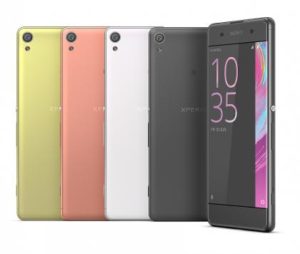 Display
It has a 720p resolution screen and it has standard 5-inch LCD IPS Touchscreen with Xperia Bravia Engine 2.
It has bright screen one can take it outside in the sunshine and do all the desired tasks.
From every angle, you will not observe any pixels or colour saturations and the device is pretty stable
Sony Xperia XA Review on
The Xperia XA comes with both dual and single sim variant.
The phone can fetch data at the speed of 150mbps (50 Mbps and up) with the LTE Cat (4G) support.
NFC is available (note: NFC chips are not included in the box, need to purchase separately in the market)
Bluetooth 4.1 plus a new function that assists in getting lesser energy consumption whereas possible.
Audio-focused aptX is also included for getting sharper crystal-clear voice quality.
Battery
As because the phone has thin and light body which is probably been problems for getting a bigger battery on the device.
Here Sony's Battery is not a feature to display proudly though Sony claims that the device gets charged sooner and deliver good performance and yes it is having something new that is it's UCH12 Charger which charges as fast as just 10minutes and enables us to get power for complete 5 hours. This ability can be a time saver for all of us.
Sony also claims to give 2 days of battery life but in actuality, it is probably not possible
Check more view here
Leeco  Le 1S Review
Sony Xperia XA Review on User interface
There is nothing new in the user interface all plain old user interface, the smartphone comes with android v. 6.0.1 Marshmallow version, they have maintained their culture of simplicity
Sony Xperia XA Review on Camera
13 MP camera with 8 MP front facing the camera and both the cameras (front and back) supports video recording of 1080p @ 30 frames per sec .
Note: even if you record videos at 720p the frame rate per sec will be constant at 30 fps.
F/2.0 aperture and a 1/3 * sensor.
Plus there are many inbuilt apps for day to day task which are pre-installed and can be deleted anytime
Audio quality:
Sony is known for providing excellent sound quality, in fact, they are one of the top brands that provide decent clear audio output which is quite pleasant to enjoy.
It has a single loudspeaker at the bottom side of the device which isn't that loud and the performance comes under below average category though it is adaptable and one can go with it.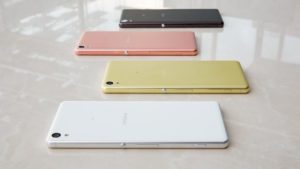 My observations:
Robust look-n-feel:
Unlike other phones made up of glasses (which are like the magnet for fingerprints) or phones made up of cheap plastic, this phone has a solid metallic body.
The backside is quite robust. And this will last for many years.
Display isn't THAT sharp:
It's having an only 720p resolution which is actually less compare to other mobiles in the range.
But you wouldn't observe any pixels or find any difficulties enjoying the phone. All thanks to the Sony's Bravia technology which is delivering the perfect combination of colours. Bravia engine 2 seems to deliver a great balance of colour production.
Bezel-less charming display:
This style is alike infinity screens seen on Dell XPS laptops and some other laptops too.
As a result, Sony's this smartphone is a gorgeous looking phone around its competitors in this range.
Solid Camera phone:
Sony phones are known for providing top-notch music and camera clarity.
There's a 1/3 inch Sony Exmor lens that assures to offer upgraded image stabilization.
Plus it is having pre-imbedded features like object tracking, hybrid autofocus, and many other features.
Pros of Xperia XA:
Look and feel:
It's a 5-inch phone with metal body with bezel-free cutting edge design concept.
720p resolution with 2.5 D scratch-resistant glass plus an improved Xperia's Bravia engine 2.
The 294ppi oleophobic coating on the screen.
The latest version of marshmallow v. 6.0 with the default stock Xperia launcher.
Performance:
Octa core 2GHz processor for high-end tasks.
2GB Ram for all multitasking.
16GB of storage plus a micro SD card which is expandable up to 32 GB.
4G LTE support for faster connectivity.
Dual sim variant available.
2,300 mAh battery which is manageable and nothing great to talk about.
Camera performance :
13 mp camera which produce way better quality than others.
Front and back both camera support video recording at 1080 p, at 30 frames per sec.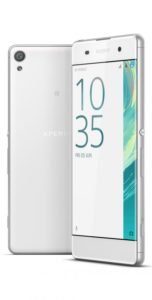 Cons of Xperia XA:
Battery quality isn't up the mark but yet it's convenient and seems to be good enough.
No fingerprint reader at this price tag it is highly excepted.
Final Verdict:
It seems to be a good phone with sturdy build quality it is worth in terms of strong build and quality. Without a doubt, this is one of best phone to buy now.
Picture credit to