For all the photographer's who are bored with DSLR  or frustrated with the limitations of it. Sony Camera announced it's new Version in Sony a7 Series ,alpha 7-ll full frame mirror less camera with  world's first 5  axis in body image stabilization in a full frame camera with 24.3 MP resolution.
DSLR ( Digital Single Lens Reflex ) camera is every one's favorite and it remained the most common type of interchangeable Lens camera in use as of 2014. But this newly introduced cam proves as a tough competitor for  DSLR.
5-axis image stabilization
It provides a 5 axis ( X & Y , 3 more axis for Roll, Pitch & Yaw) . It reduce blur caused by camera shake as there are 5 axis previously they were 2 and this system excels during video recording and also reduces blur caused by running or walking of the photographer.
                                                                                                               This image stabilization  built in the body, even a mount lens Or non-Sony lens can also utilize this feature. It also enhances the optical image stabilization of the previous lens.
                                                                             With it's
24.3 MPÂ 
resolution uses C MOS image sensor and BIONZ X image processor. It captures stunning images and videos. It also supports the E-mount lens system which are particularly well suited  for video.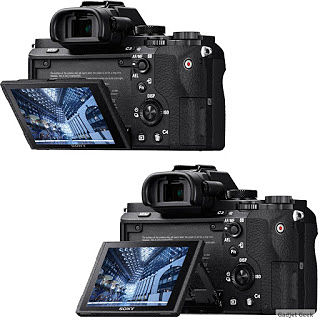 With the 3" LCD screen which can tilt up and down easy and low angle framing over various angles helps photographer to take picture in crowds. This large displays provides brilliant and stunning pictures of great quality.
                          It can  also record FULL HD ( 1920*1080) at  frame rates of  60 fps,30 fps and 24. Fast hybrid  Auto Focus with  phase detection of 30% . The 3" LCD provides images and videos of great quality which features OLED improvements and 3 lens  optical system.
                                                                                                                                               Simple connectivity with WiFi and also it uses NFC ( Near Field Communication) providing a one touch connection users and also for android users .
                                                                        Finally, the Sony Camera Price  of this stellar piece is $1699.99.