Chuwi HiBook review
The convertible laptops are the in thing as of now. You will be able to use them both as a laptop and a tablet. They are also known by the name of Two In One laptops or Hybrid laptops.  Though the concept of hybrid laptops is still slightly coming out of age, there are many choices right now. One of such devices is Chuwi Hibook Review is here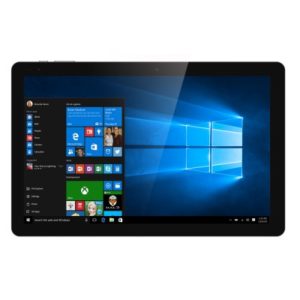 Chuwi HiBook is one of the latest Ultrabooks. It has been generating much interest. The laptop has earned a name for itself for being the fastest among the competitors. Made from all metal, you will get it in Gold and gray color options.
Chuwi HiBook Review on Design and Display

p>As stated before, the hybrid laptop is made from an all-metal unibody. It is the lowest weight for a laptop at just 550 grams. And the thickness to is quite impressive at just 8.8 mm.Though it is cheap prices, it does not feel cheap with its looks or build quality. There are no rough edges or anything that you would feel cheaply.

The display reads 10.1 inches at a full HD resolution at 1920 x 1200 pixels. You get a 224 PPI pixel density which should be good enough. It does employ WUXGA technology. The IPS screen has an aspect ratio of 16:9.The IPS display offers realistic colors. You get comfortable viewing angles. Though the screen is not the brightest one, but still it offers you a good level of comfortable viewing.

Chuwi Hibook Review on Hardware

p>The Chuwi HiBook is powered by Intel Atom Z8300 processor. The quad-core processor that clocks at 1.44 GHz renders your device snappier. The processor is ably supported by the latest 8th generation Intel HD graphics. The graphics are awesome. It makes viewing your HD content a breezy affair.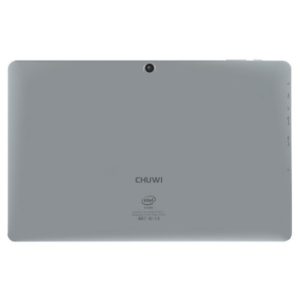 The HiBook also has an HDMI output with which you can connect it to the HD TV. So you are free to view your saved high definition files on your Television screen.
The ultrabook has a 5 MP camera on the rear and a 2 MP camera on the front. It would be much helpful in video chatting and face to face meetings. The feature will be quite useful for conducting business meetings with your clients. Besides, you can also use the rear camera to shoot the moments on the go.
HiBook comes with 4 GB DDR3 RAM. It is coupled with 64 GB internal storage. And yes, you have access to expandable storage as well. In fact, that is indeed a good thought by the manufacturer given the low storage capacity.
Chuwi HiBook review on Performance

p>The performance is optimal in almost all respects. The HiBook can perform almost all tasks quite comfortably. Yes, you might face issues if you open several apps together.

Storage could be an issue, however, since you can expand the memory it could be a saving grace. In terms of connectivity, the HiBook is much basic in nature. You will not get a cellular connectivity option on the device. It does offer you WiFi connectivity at 802.11n standards. In addition, you will get USB OTG and Bluetooth 4.0. There is no GPS either.

There is no full-size USB ports. It could be an issue for connecting peripherals. However, you may consider connecting your devices using Bluetooth connectivity option. The port options available on your device include microUSB for connecting devices like mobiles, USB-C connector for charging and micro HDMI port for connecting it to larger screens. There is also a microSD card port which can be used to expand the storage to up to 64 GB.

You can have full sized USB ports if you opt for the additional accessory in the form of the keyboard. It adds up more value to the tablet.

Chuwi HiBook review on Software

p>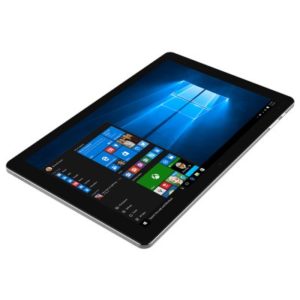 The ultrabook works on a dual boot mode. It works on Windows 10 and Android 5.1 Lollipop. It runs on a full version Windows 10 Home edition.
The switching between the operating systems needs a reboot. You can choose to boot with Android at start up by pressing Volume Up key. If your choice at start up is Windows, you just need to press Volume Down key. If you do not make any choice, the device will boot with the last OS used.
If you want to switch to Windows while working on Android, you can do so by drop down notification bar. And if you are on Windows and want to change to Android, there is a shortcut for the same on the desktop. However, please note that switching between the two Oss seamlessly is not possible as the switch needs the device to reboot. So do not forget to save all your unsaved work.

The Android appears more user-friendly for use. As for the memory, the HiBook sets aside 50 GB for Windows OS while the rest of 14 GB is allocated to Android. A dual boot device at this price point is quite a blessing.

Chuwi HiBook review on Battery

p>The Chuwi HiBook comes with a mammoth 6600 mAh battery capacity. Well, that is a great capacity. However, the device takes much time to recharge.
Battery capacity is quite good. The li-ion battery has a charging voltage at 5V/2A.

Final thoughts

p>It is a daunting task to find fault with the unique 10-inch hybrid laptop. The fact that you get both Android and Windows operating systems in one device makes it a good choice. It does handle all your tasks with ease. But yes, if you want the full functionality – you will need to buy the extra keyboard and that is exactly what we would recommend.

Camera quality is a matter of concern, though. But it should be noted that none of the tablet computers currently available do have great camera performance. You can definitely go for it given the top quality performance and the quality features.

Photos are from gearbest.com