iPhone 8 specifications and price 2019
It is again that time of the year when we look forward to the launch of flagships from Apple and Samsung. People around the world are waiting for the release of Apple iPhone 8 with wide eyes. What makes it even more important is the fact that this is the 10th anniversary of iPhone history. We assume we would definitely be in for the huge changes.Keep Reading the whole Article to know iPhone 8 specifications and price 2017 with Review  More information  confirmed' as 512GB variant leaks Visit apple updated information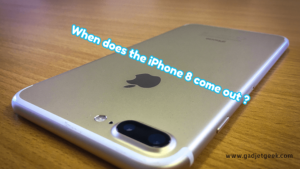 iPhone 8 specifications
If Apple sticks to its regular schedule, we can safely assume that the iPhone 8 will be released in two months from now. That puts the possibility at around September – October 2018.
Even then, there are several rumors and leaks pouring in. If the rumors can be believed, we are sure we are in for big excitements soon. The iPhone 8 is set to be witnessing a huge overhaul of the iPhone devices all these ten years. The 10th-anniversary launch will tend to make it more memorable. We are expecting a huge overhaul in terms of design parameters and features.
Some of the rumored features may make it a little difficult for Apple to launch the phone before September. Even if it is announced by that time, it will not be before the end of November 2018 that you would be able to buy it.
What would it be like?
It could be too early to make predictions about the features and design, but still –  we may be able to draw a few conclusions from the rumors and leaks. Apple is known to be tightly lipped about its launches and it could be possible that some of our expectations going haywire.
iPhone 8 Screen
Rumor mills have been indicating an AMOLED display and believe us, it would be curved as per the rumors. Even the size is expected to change. There are suggestions to indicate that the device will come with a 5.8-inch display.
The AMOLED display could translate into better contrast and vibrant colors. It will also be better suited for VR technology. Samsung is likely to supply the AMOLED screens to Apple. We are aware that Samsung is the leader in AMOLED technology, and if it is true – we can be sure of a great screen on your iPhone 8.
Design
There may not be heavy changes in the looks. However, the iPhone 8 may come with a 5.8-inch display – equivalent to the one on Samsung S8.
The physical home button is likely to be ditched. Apple is planning Touch ID based Finger print sensor on the screen itself. However, there have been talks about this for the last two years. Hopefully, it will materialize this time around.
iPhone 8 Camera
The rear camera is expected to be of 12 MP resolution. This is perhaps the point that almost all ace phone manufacturers have settled onto. There have been rumors about the Dual lens camera on the new iPhone 8.
The front snapper will be somewhere at 7 MP resolution. This is evident from the camera at that resolution on iPhone 7. However, given the fact that selfies have been attaining more importance than before, we may see some additional focusing techniques added.
Apple has been considering making AR – Augmented reality a front runner on its devices. You should remember the fact that AR has been one of the major features on iOS 11. It may be able to perform a few extraordinary tasks. As an example, you may be able to point the screen towards an object and get it recognized.
iPhone 8 Battery
You can expect Apple to come with dual batteries on iPhone 8. All of us smartphone users consider battery life is a huge issue on any device. Apple seems to be attempting to get an extended life by adding up two batteries.
Wireless charging is likely to make an appearance on an iPhone for the first time. However, the technology or rather the software for it does not seem to be ready as yet. We may see the feature added in the form of hardware on iPhone 8 but may be launched after a couple of months.
Other Specifications
It will Come with Wireless Charger as the latest News
One of the points we can be sure of is the software version that it will run on. The iPhone 8 will transition from iOS 10 to iOS 11. The revamped software will mean an improved iMessage and Apple Pay functionalities. You may also see a rejigged App Store.
In terms of hardware, we will be in for the next gen chipset. The A11 chipset, also referred to as Apple A11 Fusion – will be aided by quad cores. Instead of hiking cores, Apple has been implementing performance boosts. Good to see that logic.
As for RAM, we may see a 2 GB RAM on iPhone 8 and a 3 GB RAM on iPhone 8 Plus. Other features on the device will include an Iris Scanner and a new age Sensing Technology.
In Conclusion
Well, for those who are interested in the launch of iPhone 8 and the 8 Plus – what we have discussed above will just remain the tip of the iceberg. There are several leaks from different sources about the features and launch date. We would advise our readers to note that what we have stated above would remain completely speculative in nature. We will need to wait for the exact status only after the launch.
However, we would expect the launch somewhere between October and November 2018. Until the time Apple actually launches the devices – let us keep speculating and look for the best features in the World's most sought-after smartphone.
I hope you Might Have Got enough Information about the iPhone 8 Release date and when does the new iPhone 8 come out? 
More Such Article you May Like as
How to uninstall App on iPhone