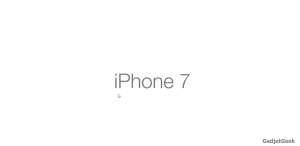 I Phone 7 which is the much anticipated Mobile of this 2016 and many rumors are spreading on its release date and specifications and Concept.Apple has been concentrating on its next Series in the prestigious Project which redefines this Company.Way Back when Steve Jobs used to be CEO of Apple and the release the first I-Phone in 2007, things changed pretty quick.
Recent Stories on Bent test of I Phone 6 and I Phone 6 plus has been in news and with there are also some section of geeks, who consider I phone as a device which are just increasing their Screen size rather than focusing on Specifications and Chip Sets.Now let us Look into the Concept of New I Phone 7 which is Expected to release at the end of this year.
I PHONE 7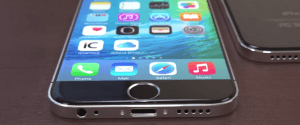 With rumors spreading pretty quick and I don't want to sneak in that and will move over the design and Concept of it.
SCREEN
It features a 2.5 D Sapphire Glass screen built Screen, which makes your Touch Smooth and effective.
QHD Retina Display for Top-notch display and also to reduce the effect on Eye.
CAMERA AND CHIPSET
One major default in I Phone 6 is the camera which is 8 MP, so they re-modified it with 16 MP I Sight Camera.
Coming to the New Apple A10 Chip, which is expected to be more Faster and Efficient one.
APPLE DOCK
Rumors are spreading on this release of I phone 7 and also Expected release is Somewhere between September of First Week and expected to Avail in stores in Between of September 18 to 25. There's no Buzz On whether it's 6S or 7 and should wait for official Announcement for Apple it Self.
PS: These are the Concept of the New I Phone 7 and these are just expected one and will Hope reality will be more than this. Watch this video made by gdgtcompare by some exceptional Render Work.
If you find this Informative, Like and Share in Social Networking sites and also Subscribe through Email. Comments which Encourage Discussion are Welcomed.