Free Due Diligence for virtual data rooms here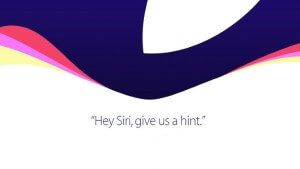 Tech Giant Apple is Going to Release its New I phone Device of 2015 and also with the Upgraded IPad and also Launch its Apple TV. As expected all eyes on I phone which is the successor of I Phone 6 plus. The Apple Event Launch is at Bill Graham Civic Auditorium in San Francisco.
HOW TO WATCH KEYNOTE STREAMING
This will be the First question which pop up in our mind and also Apple Provides with Plenty Option to Watch it Online from Anyplace in World.Though there are some requirements to Watch it.
You can Watch this Live Streaming by Having these Minimum Requirements:
 iPhone, iPad, or iPod touch with Safari on iOS 7.0 or later
Mac with Safari 6.0.5 or later on OS X v10.8.5 or later
Streaming via Apple TV requires a second- or third-generation Apple TV with software 6.2 or later.
PC with Microsoft Edge on Windows 10.
Though this is the First time where Apple is Providing Non- Apple devices to Watch this Live streaming. You can watch Only in Windows 10 and that on Microsoft Edge Browser.
LIVE STREAMING
http://www.apple.com/apple-events/september-2015/
Now Go through the Link and you will see the Apple Event Live. Want to Follow this Event, switch over to Twitter and already #AppleEvent is Trending. Enjoy your Live streaming and also Stay tuned, I'll bring the Updates after these events and also Follow us on Social Networking sites, for more information.