Outdoor Family Fun with Plum Review
Kids at times may have to spend time waiting for something – be it a for the school bus, or even for parents after school. What if you get an app, or actually a gamified app so that your kids will have a chance to enjoy their outside endeavors? Outdoor Family Fun with Plum is exactly what makes it possible. Getting outside is not without dangers. Outdoor Family Fun with Plum review lets you or even your kids get the most of the time you spend outside. We will find out how this app can work for you.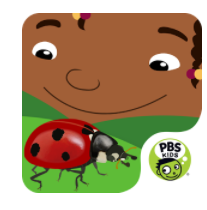 What is Outside Family Fun With Plum?
Outside Family Fun with Plum is a new app from PBS Kids. During these days where Kids have been addicted to TV shows and video games, we need a motivational means of letting them get out of their house.
PBS Kids is known for the quality of apps it has been publishing for the kids. You can expect the same sort of performance with the Outdoor Family Fun With Plum. Unlike most of the other games that boast of being children specific, this one focusses on being both educational and safe.
How does the game work?
Well, it incentivises the option of going outside your home. It comes with daily activities that you need to complete. These activities are referred to as Missions. The game helps your kids develop a healthy habit of spending time with nature, and we assure you a quality time at that!
The latest offering from PBS Kids, the game focusses primarily on getting your kids outside your home. Each day will have newer activities that the kid needs to accomplish. The kids go on compiling points and thus keep growing up in the ranking system built within the game.
We would consider that the game works wonders in making your children understand the nature around them. Developed as part of Plum Landing from PBS Kids, Outdoor Family Fun with Plum lets your kid develop a love for the great and beautiful planet that we live on.
Salient Features of Outdoor family Fun With Plum
Outdoor Family Fun With Plum is, by any means, a must have an app on your smartphone for the sake of inculcating the good habit of nurturing the nature. It boasts of several awesome features that can make it one of the excellent options for the purpose.
We will list out some of the features that make it a good option to go with –
It comes with more than 150 missions to work with the nature around you. The missions tend to be unique and informative.
The missions let you explore the nature around you. It lets you amalgamate well with the surroundings around you. They work with everything around you including plants, animals, water bodies and what not.
It lets your kids develop a habit of talking about nature and science behind it. You can even indulge in a family talk with all the members on topics surrounding nature.
The missions and achievements go growing up as you progress in the game. New missions and achievements keep on being available on a daily basis.
The achievement badges will be helpful in getting yourself feel rewarded. They, in fact, let you explore the game further.
The app consists of several digital tools to help you observe the nature around you. These tools also let you interact with nature in an effective way.
The game features a Progress Tracker. It will be a convenient option to have a look back on what you have achieved in the game since the beginning.
The app offers you new missions on a daily basis. This helps in reducing the boredom factor and thus create interest in the minds of your kids about nature and the allied aspects of it.
Availability and Pricing
Outdoor Family Fun With Plum is a game developed by PBS Kids. Â The app is available for free download. The game is meant for kids, and in tune with the concept, it does not have any ads. Moreover, it also does not offer any in-app purchases.
PBS Kids has made the game available for both Android and iOS operating systems. On your Android, you can download it from Google Play Store. Â If you are on iOS, visit the official iTunes link for downloading the game. Â You can also visit the Official PBS Kids site to gather more information on the app that brings your kids nearer to nature.
The app is also available on alternative app stores for Android like Amazon App Store.
The Final Verdict
That is all that we have about Outdoor Family Fun With Plum. We would rate it as one of the best games to make your kids more interested in all the concepts of nature.  What makes it one of the rare apps is the fact that it attempts to bring your kids out of the confines of their homes and video games. In a complete contrast where mobile games have been treated like some evil that has stopped the kids from exploring the nature and outdoor games, this is one game that motivates them to move out the home and explore the nature. It makes them learn how to learn different aspects of nature by gamifying the concepts.
Yes, the game is completely free and does not come with any ads. There are no in – app purchases as well. Why not give it a try? Before you head on to your specific app store and download the app, please note that the game is designed for the kids in the age group of 6 to 9.
Have any of our readers used the app? If yes, do share your experiences with the app with us. Also, share with us the improvements you would wish to see in the future updates so that the application can have more useful features. Your feedback and opinions will be more than helpful for our readers. Get a feel of the app and share yourself with us.
I hope you All like the information about the latest App Outdoor Family Fun with Plum Review 
More Such Article you May Like