Podcast Go Review
in this Article, You get to know PodCast Go Review.Podcasts have been the recent inventions that have changed the way technology firms communicated with the reviewers and prospective customers. There are several means that you can use to access a podcast. Each one of them comes with its own set of advantages. Podcast Go is one such medium that allows you check out a host of podcasts. This article is an attempt at understanding the basic functionality of Podcast Go.

What Is a Podcast?
A Podcast is a series of Digital Audio Files that are "broadcast" in the form of episodes. You only need to subscribe to the series so that the new episodes added to the series are automatically downloaded to your local computer, mobile app or any other medium that can receive podcasts.
The podcast is actually an "invented" word. It is a combination of the words Pod which is a shortened form of iPod, a branded media player from Apple, and Broadcast. The files contained in the podcasts are primarily audio files. They may also include other file formats like PDF and ePub. If you are sending videos in a podcast, they are referred to as vodcasts.
Podcast Go – An Efficient Podcast App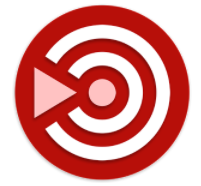 Podcast Go is a full-fledged application for receiving podcasts from your favorite sources. Developed by Sanity Audio Apps, the application is indeed an all-rounder when it comes to your needs in podcasts.
Podcast Go has been a popular podcast application available on Google play Store. Its popularity can be ascertained if you check the ratings it has received on the app store. It has been welcomed by the podcast lovers worldwide, and that explains the four-star ratings for the app on Google play Store.
What makes Podcast Go an attractive podcast app?
There are several reasons that speak for Podcast Go. It comes with an excellent interface. The app has the functionality that puts it on par with the big names in podcasting.
Podcast Go is one of the most elegant podcast players you can download on your Android. You can look for a huge list of podcasts. Download your favourite podcasts and listen to them offline at any time you want to.
Podcast Go has a listing of over 300,000 shows under its library. You can browse the shows based on the category and genre of your choice. The app lists the shows based on the categories which let you zero in on the show of your liking almost instantly.
Some of the categories include
• Arts,
• Business,
• Comedy,
• Education,
• Games and Hobbies
• Health
• Kids and Family
• Music
• News and Politics
• Religion and Spirituality
• Science and Medicine
• Society and Culture
• Sports
• Technology
• TV and Film
Where shall I get Podcast Go from?
You can get it from Google Play Store. Just like you source most of your Android applications from the Play store, the app is available on the official app store. You can check out the reviews on the official link. What's more, the app is free to download and install.
The Verdict
Podcast Go is a perfect app for all your Podcast needs. The best part with the app, as we noticed, is the fact that it is one of the apps that keeps itself updating on a regular basis. Once you use it, you will definitely fall in love with it – just because of its simple and easy to use interface. The elegantly arranged podcasts and the simple categorisation makes it such an app that you can find all your favorite podcasts in a few clicks. You should be able to find every single podcast you would love to find.
Have you used the Podcast Go on your phone? Do share your opinions and views with us. We would also like to check out the comparison between similar apps so that our readers can get a fair understanding of the usefulness of Podcast Go.
I hope you like the Podcast App Review  Trending App for Podcast Recently Launch in the Google Play Store.
More such Article you May Like