How to check for malware on mac
It has always been a topic for argument that Do Mac users need an anti-Malware software or not if not, then what Mac users should do to protect their Mac from Cyber-attacks? How you can configure inbuilt security of your Mac to the Maximum level? In this article, we will discuss the ways to protect your mac from the Malware and how to choose an Anti-Malware for Mac when it is required.Check the Each Step how to check for malware on mac
Here is how you can perform security check on your Mac to ensure that it is secured.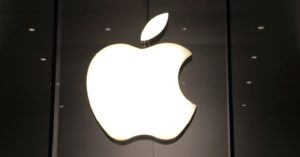 Check security settings:
You should begin with checking the security settings. They prevent a software to be installed or opened if it is not digitally signed or approved by Apple. You might have noticed this if you have ever tried to install an application you have downloaded outside Apple store. To be sure about the security settings Go to Preferences>Security & Privacy.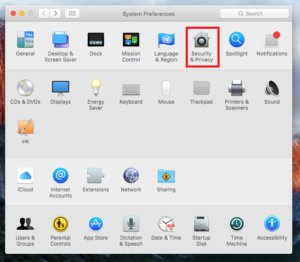 You will be on the General here you will see "Apps Downloaded from" section under this check "App store and identified Developers" should be selected. That means you can install apps that are known to be safe by Apple. In case you trust an app, which is not trusted by Apple and want to install it then Ctrl click on the dmg. File and then choose to open it the application will be installed but you should be very sure about the app before doing this.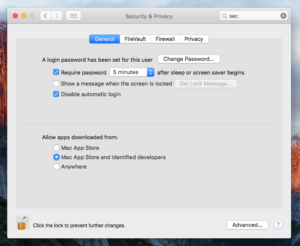 Stay up to date with the current trends:
Video you may like

Second tip to be safe from Malware is to stay up to date with what is going on in the world or if there is any Mac Anti Malware which claims to keep you totally protected. Malware developers keep getting smart and powerful with the passing time and sometimes it is not because of the security settings you can be trapped. You may get some emails asking for your details and passwords. It is strongly recommended that you should not share any of your passwords over the email. You should also keep this in mind that you should not save your password on any website you do not trust.
Keep your Operating system up to date:
If malware developers get smarter with the time then operating system developers also keep an eye on then they keep revising updates for the operating system which keeps your secure and keep the security of your Mac rock solid. You should not miss even a single patch. If automatic update is turned-on on your Mac then you should regularly connect it to the internet to get the latest updates they are meant to make your Mac more secure and stable.
Choose a third-party security app:
If you still think that Security of your Mac is not enough to protect you from Malwares or if you suspect a security threat then you should go for a Mac anti Malware. While choosing an Anti-Malware you should be careful that it is strong enough to protect you over the internet and should be capable to scan your external drives like flash drives quickly. There are lots of anti-Malware available on the App store but before choosing one you should check reviews and ratings on authentic sites and must purchase the app from the authentic source.
This is how you can stay safe from the Malwares and cyber-attacks. If you do not want to dive deep into the tech then it will be the best idea to choose a good Anti Malware for Mac and to leave the rest on it.
I hope you got the Proper Information on how to check for malware on mac
More Such Amazing information you Make Like as
How to Sync Xbox One Controlier?
How to Fix err_cache_miss Chrome Error ?