Looking for the best Snapchat alternative application?
Friends if you are looking for the similar or alternative of the Snapchat app to have more fun with your friends by sending snaps and video chats instantly then here I suggest you few app alternate of Snapchat.
Yovo :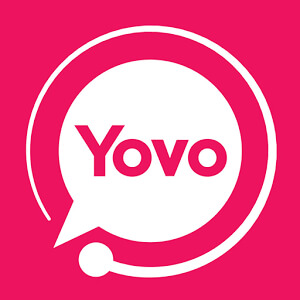 Yovo application is also one of the alternatives of the Snapchat app, this an messaging app tries to differentiate itself by claiming to have finally solved the screenshot problem, where it tries to prevent screenshots,  by introducing a unique "digital fence" feature that lets you add a flickering filter to your photo. While uploading a picture to Yovo, you can choose to send it as a message to another user, or post it an Instagram-like newsfeed. You can then set a timer for how long you'd like that message or post to be visible, ranging anywhere from 1 second to 30 days.
The digital fence flickers at a fast enough rate that you can still see the entire photo, but if you take a screenshot, the digital stripes are frozen in place, resulting in a screenshot overlaid with opaque bars. If a user takes a screenshot,
Yovo alerts the user and documents the screenshot on the app's newsfeed. You can then add colorful text, but the main purpose of Yovo seems to be in teasing the contents by obscuring your picture by blurring it out. Even when  someone wants to view your photo, they can tap to initiate the countdown, and the blurred portion is removed.
 Clipchat :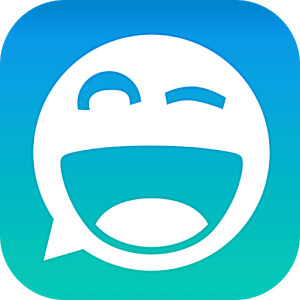 Clipchat is also a similar app like Snapchat as it has a very elegant interface and is much simpler than Snapchat unlike the funky interfaces of other apps. If you send a photo via Clipchat, the receiver first gets a blurred preview of that image on the screen, while Once if the user clicks on it, an animation effect occurs and that makes the image to get clear and no longer blurred. Where the Clipchat is featured to video-sharing. Clipchat is also high on security. Thus, Clipchat is a simple and engaging instant messenger that gives you a complete experience of volatile messaging.
SEE ALSO:Â Save Snapchat Images
 Cyber Dust:

Cyber Dust is a  most personal social communication application. It is a messaging app is only worthwhile if you have someone with whom to chat. The setup process for Cyber Dust lets you connect to social networks and scan your contacts for anyone already using the application, which feels a little awkward given that the app is so devoted to privacy.
More accurately, screenshots are disabled in most places of the app, such as the conversations (when attempting to take a screenshot, a notification )
Detect screenshots as it is notified if a screenshot is taken, but you don't have to worry, your name and information will never appear associated with your private conversations.
 Wickr :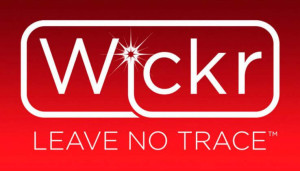 Wickr is a free top secret messaging app, that allows users to send and receive secure messages, documents, pictures, videos and audio files. User conversations cannot be tracked, intercepted or monitored.  As Wickr removes all records, geotags and identifying information from user messages and media. Irreversibly remove all deleted messages, images, and video content from your device. It also has the timer as it has an expiration time on all your messaging content .it doesn't contain any Ads ever, Connect Safely to your-your address book  and it will always remain private You will get you Wicker ID once if you log in and
your conversations can not be tracked, intercepted or monitored. and it allows you to Communicate with groups of up to 10 contacts. It also has Funny stickers, graffiti, and photo filters.
Like and Share this article in social networking sites and also subscribe to our newsletter for more updates directly to your mail.