here's the guide to hacking WhatsApp of any account by using Spoofing and also spyware, you can hack WhatsApp chats and messages.WhatsApp is a cross-platform messaging service that enables you to send messages to your contacts without the need to pay for SMS. The instant messaging service is widely used and available for all major platforms like Android, iOS, BlackBerry, Symbian and WindowsPhone. As the messages are encrypted, it becomes necessary to hack into the messages to keep vigil on the users activities. It becomes more important for parents to spy on the WhatsApp messages being shared by their wards.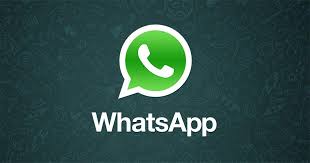 HACK WHATSAPP
In fact, it is much tougher to hack into a WhatsApp account when compared to one's Facebook and Twitter accounts. You won't be able to get a total access to a WhatsApp account so easily. Even then, there are a few tools that tend to be helpful in hacking into WhatsApp.
Spoofing
If you want to hack the WhatsApp account of your victim, you need a phone that has been rooted. Other prerequisites include –
BusyBox
Terminal Emulator
Follow these steps to proceed
Uninstall WhatsApp on your device.
Get your victim's phone and note down the MAC address of the phone. You can get the MAC address by the following ways
For Android, navigate to  Settings – About phone – Status – WI-Fi MAC address.
On your iPhone, go to Settings – General – About – WI-Fi Address.
If it is Windows phone, find this in Settings – About – More info – MAC address.
For BlackBerry, go to Options – Device – Device and Status info – WLAN MAC.
Note down the MAC address of your smartphone as well.
You will need to change the MAC address of your device by MAC spoofing using the Terminal Emulator app.
Install WhatsApp and register with your victim's phone number.
Get the OTP from your victim's phone and complete setting up your WhatsApp installation.
Done ! You have successfully hacked into your friend's WhatsApp account.
The method needs you to have your victim's phone with you for a couple of minutes. It could result in your victim getting suspicious.
SEE ALSO:Â Best torrent sites
Using Spyware
The method involves setting up a spy app on your victim's device. One of such apps is MySpy. Register on MYSpy and set up an account before proceeding.
Grab your victim's phone making any excuse you can think of.
Install MySpy app on the device.
Set up WhatsApp Spy and enter your MySpy account.
Done! The Spy app will keep sending you all the WhatsApp account hacked to your MySpy account. You just need to log in to your MySpy account to get all the information you need. The method is more helpful in keeping track of what your children are communicating with their friends.
Another good Spy app you can try is TruthSpy. The app lets you hack all WhatsApp conversations and also has many features listed below.
You can spy on the names and phone numbers of the contacts on victim's WhatsApp account.
Access all images and videos sent and received
In addition to WhatsApp, the app can access a lot of information on the target device – GPS location, monitoring internet usage, call recordings, emails, and calendars.
It works the same way as the regular spy apps. You need to install it on the target phone and set it up to send the information to your TruthSpy account. You can check the information you want from your TruthSpy account from anywhere with an internet connection.
SEE ALSO:Â Android Apps for money earning
Conclusion
There is no way you can hack WhatsApp account remotely. You may find a lot of apps claiming to do so over the app stores and many internet sites. Most of them tend to be fake. Hacking WhatsApp is quite a difficult task than hacking into the social media services. Also please note that the methods explained above have been aimed to be for the information purposes only. We are not responsible for any criminal cases arising out of using such methods. It is completely against the privacy concerns of the target device and person.
Chek Out – Use GbWhatsApp Apk To Get Interesting Features On WhatsApp Like Recall Messages, Theme Change, Dual WhatsApp And Much More
Like and Share this article in social networking sites and also subscribe to our newsletter.