Samsung Galaxy Note 7 Review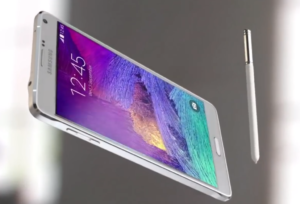 Colour variants and 64 GB On-board storage
The rumors revolving around the pricing of Galaxy Note 7  might seem to be way beyond what it should be like for a flagship phone, but if one gets a closer look at the hardware of the phone, the pricing wouldn't look like something too much to quote.
To begin with, the 64 GB UFS 2.0 storage might look like a downside because it is a flagship phone, but what Samsung is actually trying to do is keep up with one of the major features of the phone in the form of its storage capabilities, both in-built as well as a micro SD.
In addition to the memory and storage, the Note 7 is expected to be available in three colors, namely:
• Black
• Silver
• Blue
To proceed with, the other rumors about the Note 7 include a dual-camera configuration. The look of the Note 7 is likely to give the users and viewers an illusion of a bezel-less display. One thing that is still a mystery is the kind of chipset the Note 7 would be using.
As for the rumors heard earlier, the Note 7 might have both, Snapdragon 823 and Exynos 8890 in various models, with a difference of a higher processor extra clock speed in the former, to give a better performance. It is also reported that galaxy Note 7 will have a huge 5.7-inch screen and IP68 certification, which means that it will be totally waterproof.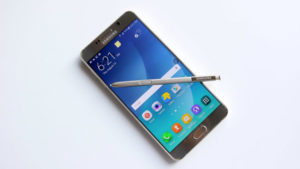 Along with the above rumors, it is also expected to have a 6GB of LPDDR4 RAM, to separate it from its earlier models. Now one major feature that we are expecting is the iris scanner, and if it is said to have the kind of configuration which is rumored, well, Note 7 is going to be something.
In addition to the regular fingerprint scanner, an extra security measure would do no harm, isn't it? With all of this all at once, it might be that we are expecting too much from Samsung, but with its predecessors, the company has set a pretty high standard. In addition, the Samsung Pay could also be somehow integrated along with the iris scanner, if at all there can be one such security measure.
Coming to the battery for the device, the Galaxy Note 7 is expected to have a 4,000 mAh battery to support all the features and its large screen size; same as that of Galaxy S7 active.
There is so much that Samsung has to offer in the form of Galaxy S8. We can never have enough of Smartphones, especially when its flagships from Samsung that we are talking about!


Hope you like Samsung Galaxy Note 7 Review Have a nice Day
Photo credit from samsung7update.com
get coupon for ipage web  hosting buy ipage coupon 2017