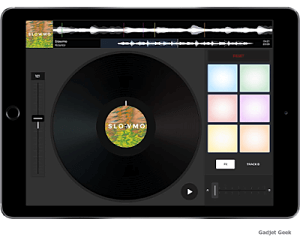 Music is the well known thing for every one and some of them like Rock, some may like melody, they are many types in this music. Music composers will compose this with different types of instruments. DJ ( Disc Jockey) is one type of music, where the music which already exits or from a movie or a album is  taken and the DJ will change the basic modelling of the signals of this music by changing the Bass or Treble, its a type of remix kind of thing. DJ  are very popular through out the World and is not that easy as it looks.
DJ
Disc Jockey is a person who mixes the recorder music for someone. Don't think that Disc doesn't mean that Compact Disc's, it's the Phonograph records.These just allows to play back and change the composition of which the original record is made.DJ may be of Radio or a Mobile one. Radio DJ plays music in AM,FM and Mobile DJ for a group of audience.
Now this DJ carry out their operations in a set kind of things. Many apps has been introduced to provide people a DJ kind of stuff but nothing look as real as this Mix Fader APP.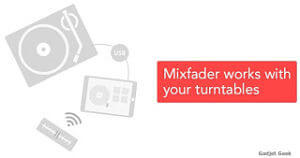 Mix Fader is a company which is working on to bring the DJ stuff to every one and make it simple for use.They built a instrument which is connected through WiFi to the Device which consist the App for this DJ and a USB is connected through the device to the External Audio output.All you have to do is to move the device forward and backward to pass from one piece of music to other and make Rhythmic Sounds.
If you think this is for Professional's then you are wrong  this is made to enable Beginner's Lurk with it and the operation is at it's Basic level.Mix Fader Application enables you to computerizes vinyl turntable and bring together all the components required. Application is made synchronize with device so that you can mix it up and gives the professional look on it.
FEATURES
It will come with the most complete music library of all involving more than 40 Million tracks
And also has a 3 band Frequency Equalizer.
This reduces the Barrier between those who want to become professional DJ in earlier stage of life by enabling them to make the most of this. The company main motto is also the same. They introduced this is Kick starter and successfully crossed their Goal and now marching towards another mile stone.Here is the video where you can witness the power of Mix Fader.
PS: Mix Fader is the World's First connected cross Fader provided with an application for Android and for Apple users. Â Now anyone can mix their audio and can scratch any time any where possible with this duo and for those who are interested in DJ can better try this Fader and App for sure and you will love it. Create you own Music.