How to fix League of legends not launching 2019
League of legends is one of the popular games that has been gaining enough attention. Launching the game has been reported to be an issue in many cases. And that is more of a possibility on Windows 10. How to fix League of legends not launching error on your Windows device? What exactly does the error League Of Legends not launching in the first place? We will check out in this concise article.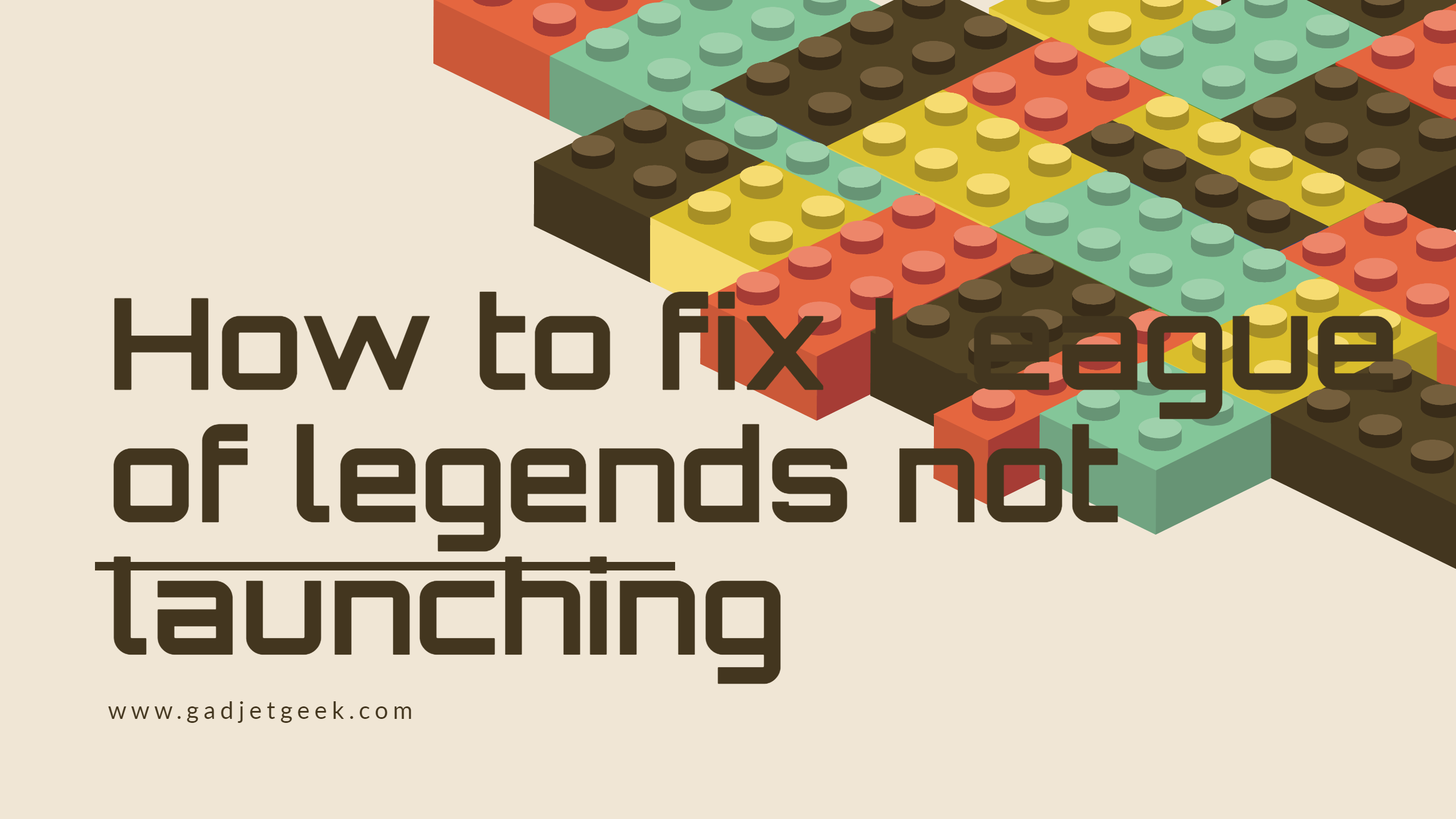 League of legends Not launching Error – What Exactly is It?
Well, there are several issues that can cause the League of Legends stop working. The exact reasons are not known. Do note that the error message may or may not pop up.
More such amazing Tech news you can Find in Hotmail Login blog 
At times, it so happens that users click on the play button, but the game would not launch. When you click on the Launch button, the launcher disappears, but the game does not launch. If you check the Task Manager, you may find two different instances of the League of Client in the background processes list. In such cases, when the gamer clicks on the launcher , if available, it will pop up an error stating Game Already Running.

How To Fix League of Legends not Launching Error?
As we stated, there are several reasons, though unknown, that causes the League of Legends not launching error. We have listed out a few fixes that should help you address the issue. Whether you are facing the startup error or any other issues, here are some fixes to address League of Legends not launching error.
Fix 1
Follow these steps carefully.
Find where the League of legends game is saved on your hard drive. Most possible location should be C:\Riot games\league of legends.
Find the file exe.
Launch this file by double clicking on it.
This should launch the game. Hopefully, this will fix the League of legends not launching error.
Fix 2
If the above solution does not sort out the issue, you can try the method described here below. Go through the steps carefully to address League of legends not launching error.
Access the default installed folder on your hard drive.

Now, go to rads\system.
Find the file cfg

Open this file with Notepad.

Find the entry leagueClientOptIn = yes, change it to leagueClientOptIn = no

Save the changes and now attempt launching the game once again.

If the game launches, go to your League of Legends folder and delete exe

Save the changes.

Go to the League of Legends install directory and click on launcher.exe
If the game does not launch, you may need to try the launcher, lol.launcher.admin.exe
Fix 3
If both these fixes do not work, you may need to uninstall the League of Legends clients. You will need to uninstall both the Legacy client and the updated client. Once that done, you can reinstall League of legends once again and find if that does work for you.
Are there any other fixes that You May Attempt to resolve League Of Legends Not launching?
League of Legends has been one of the excellent games you may play on your PC. However, it does suffer from a few issues that may affect the gaming experience you are expecting adversely. In those circumstances, the following fixes can be quite useful.
Method 1 – Change Game Settings
Here is how you can go with it.
Change resolution to Match desktop resolution

Change settings to Custom

Change Frame Rate cap to 60 FPS

Set Character Quality to Very Low

Set Shadow to No Shadow
You may also change a few other settings as well so that you will not face frame drop issues.
Method 2 – Repair Any Corrupted File
Corrupted files can be an issue that can cause frame drops and other similar problems. Here is how you may fix it.
Launch the game League Of Legends.

Tap the question mark at the top right corner.

Now, click on Repair and then wait till the corrupted files are repaired.
This should also help you address the issues related to League of Legends not launching. Please note that it would take at least 30 minutes to get the files replaces and repaired. It would be dependent on the files that need repair.
The Bottom Line
We would assume the fixes provided here should go a long way in resolving the issues you may be facing with League of Legends game . Whether you find the game not launching, or any other issues with respect to the game – the tips featured here should go a long way in sorting out the issues you may be going through with the League of Legends not launching error.
Have these fixes resolved the issue in your case? In case they have, do drop us your experiences and opinions about the fixes we have featured in this concise compilation. If you have any further queries, you may share them as well. We will attempt answering them or guiding you to the possible avenues of addressing those issues.
I hope you all like the Article on How to fix League of legends not launching ?
More Such Amazing information you May like on technology are as
Sink to receive asynchronous callbacks for wmi client application
Free Online Movie Streaming Websites
How To Set CPU Priority To Prefer Foreground Apps ?
Image Made  by Fotojet.com