1. OFFICE LENS
Microsoft released this app for the workaholics who manages time pretty well. This app will cut off the time which we waste for Scanning and all the other stuff with documents etc. This app trims,enhances and makes pictures of white boards and documents readily and convert the taken image into PDF, Word, PowerPoint Files. This app is like a scanner in your pocket, ready to digitize the images and ready to edit it. Sharing the images with other is made easy. Printed text will be automatically recognized, so you can edit straight away your images. This is all in one Super app where you can scan,edit and convert images into other formats.
Size of this App is 32 MB
Will Work for Android Version above 4.1
Install it from here-Â Office Lens
2. INPUTTING+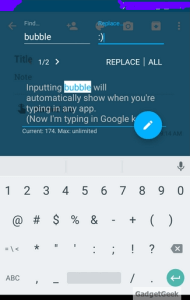 Some of them will be having problems while typing and want some options like Undo, Redo , Find , Replace, Sadly nothing is providing this options. So here is this App Inputting+ which will provide you with the options of Undo,Redo,Find,Replace. A smart floating Bubble will be present,when you click that all the options will be shown and you edit the stuff you type.
Size of this app is 3.1 MB
Requires Android 5.0 and above.
You can download it here-Â Inputting+
3. LARA CROFT RELIC RUN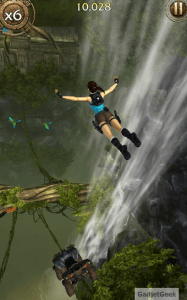 Now for those who fed up with Temple run, Subway Surfers and searching for different exciting games in the same genre, Lara Croft Relic Run will be the Best of them.Personally I liked this game. It provides a bit of suspense amount from beginning it self.It'll never be a routine one and Graphics and Slow motion Effects are awesome. Rather than Just running and collecting coins there will be instances where you will be Riding a Bike and sometime Hanging with a Rope and Guns shooting, this game is packed with all action packed content.
Size of this Game is 81 MB ( previously it was 40 MB this is after the update )
Requires Android 3.0 and above.
You can download it here -Â Lara Croft Relic Run
4. SWAPPA PRICE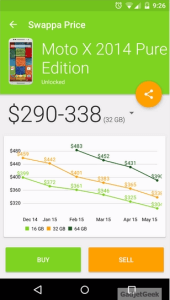 This is the special inclusion as this is available in only certain countries in World ( not supported in India). This app will let you know what your device is really worth. This will also gives Monthly update on Price variations. Not only Mobiles,Smart watches and more, all kind of electronic devices are loaded in it.
Size of this app is 3.1 MB
Requires Android 2.3 & Above.
You can Install it here -Â Swappa Price