Top 5 Things Which Affects Your PC Performance
Your computer is used to store GBs of data and still need to perform seamlessly. You use your system to perform numerous tasks which accumulate a lot of files, folders and other data on your hard disk. These tasks also generate numerous unnecessary files like temporary system files, log files, duplicate files, other temporary files, and a much more occupying lot of precious storage space. Over time these files accumulate in large numbers which not only occupy disk space but also affect system speed and performance negatively. Certain software or hardware issues also can impact your system performance negatively. Let's discuss top 5 things which affect your PC performance negatively.
Uninstalled applications & the Windows registry: When you uninstall any program or application it doesn't necessarily remove it completely as it may leave certain traces of programs most of the time. This unnecessary bundle of data accumulates over time and starts affecting system performance. Another issue is outnumbered registry files on your system, which are generated to keep your system performing well.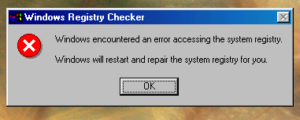 Source: jambe
The Windows Registry is like a huge database of file paths and instruction for your computer operating system and installed software to run smoothly. But over time, these registry files accumulate on your system in large numbers for no good reason as it may get corrupted or overloaded unnecessarily. To deal with all such issues, you can use best PC cleaner software to instantly recover disk space and to improve system performance.
Viruses & Spyware: Malicious content on your system is one of the primary reasons which slow down your system speed and performance. These malicious content traces can be spread through your system by adding themselves automatically. It can further occupy system resources and affect your system performance. Malware on your system not only comes in a form of viruses, Trojans, worms, spyware, adware etc. but it also includes plenty of toolbar hijacks. Viruses on your system interfere with normal system functioning making your system run slow. It may also crash your system causing a serious threat.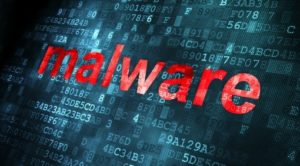 Source: set-center
Cluttered Startup Process: When you have a lot of unnecessary programs running in the boot process it will increase your boot time unnecessarily. These startup items may include a lot of unnecessary programs and apps which you rarely use or intend to use in near future. It also includes bloatware programs which were come pre-installed on your system by the manufacturer. All these programs end up occupying system resources and make your boot process slow and time taking. To deal with it, you can go to your system task manager to manage all such unnecessary programs and apps.
Software & Hardware issues: To get the optimum speed and performance on your system you need to keep a tab on your system performance as a priority. Check your hard disk space, RAM, external memory support, CPU utilization, obsolete hardware and other important parts of your system hardware for improved system performance. Similar to hardware issues you may encounter certain software issues as well which may affect your system performance negatively. Check for system updates, whether you have the latest updates installed on your system or not.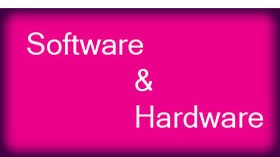 Source: vsharpglobal
The old and obsolete software may give you hard time performing even the most common tasks on your system. Keep your system operating system up to date with latest updates and check for other application & programs updates as well.
Slow Network: Though network speed may not have a direct impact on your system performance in many cases, but if you are relying on downloading data or using a Cloud application on your system or even a remote virtual platform then slow network speed may come into play. To overcome these issues, you should first check your network cabling is secure and undamaged. If you are using wireless router check for the best speed, the manufacturer can offer for improved performance. You can use Windows Command prompt to check the speed of Internet connection on your system.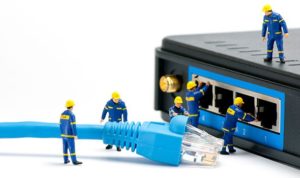 Source: blogs.which
These are the primary reasons which affect your PC performance negatively. Apart of this, your system performance also gets slow due to your behavior on system. If you are one of those users who open and run plenty of programs at a time for no good reason, then surely it will affect your system performance.
Summary: There may be numerous things which affect your system performance negatively that includes hardware and software issues. Let's discuss some of these reasons in this article.
Word: best pc cleaner
http://www.makeuseof.com/tag/cant-stand-the-slowness-top-10-reasons-for-poor-pc-performance/
http://www.techlicious.com/tip/reasons-why-your-computer-is-slow/
I hope you all like the Article on How to optimize PC performance
More such article you may like as