Gadget Problems You Can Actually Fix By Yourself
There is a lot of space for anything to go wrong with your gadgets, but you don't need to have these mini freak-outs whenever anything goes haywire. There will be problems that might arise, and they might need a professional to fix them, but you don't need to go to one for every little thing. The good news is there are things that you can handle yourself. Not only will you be saving yourself the trouble to go to a specialized person, but you'll also be saving money. Plus, you'll be the go-to person for your friends when they face the same problem, and that's always great!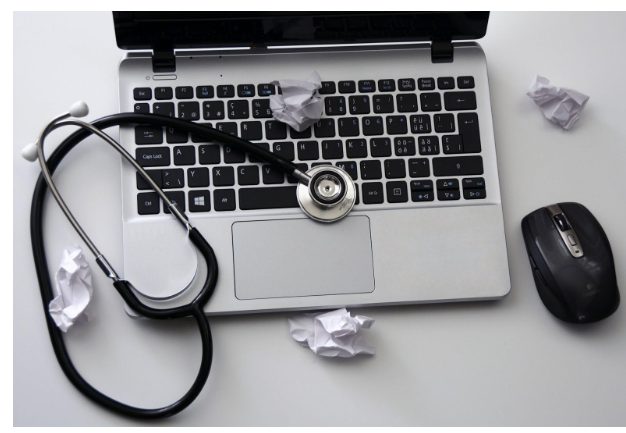 1. Blue Screen
The terrifying frozen blue screen is a common iPhone problem; this is where a blue screen appears instead of the apple logo, and it doesn't change. All you need to do is to connect your iPhone to iTunes via your laptop, then reboot it by pressing on the home and power button at the same time. Keep holding until the apple logo shows again. If an error window shows up in iTunes telling you that you need to update your iPhone, then restore it and update it, so you never see a blue screen again.
3. Water Spill
As long as your gadget is not waterproof, then water remains your greatest enemy when it comes to electrical devices. The water spill incident is fairly common and can easily happen to anyone. No need to freak out, all you need to do is to separate your device from any cables and turn it off. Dry off the water, and then place your device in either a bag of rice, or a dry rice bowl. Rice is known to suck any kind of liquid, so you're pretty much set. Leave your device between all the rice for a good day or two, depending on the damage, and turn it on. Your device should be working by now.
4. Noisy Fan
There could be many reasons for having a noisy laptop fan; one of them is the accumulated dust. It might be scary to open your laptop and clean out the excessive dust, but all you need is a tiny screwdriver and you're good to go. Here's what you need to do: turn off your laptop, plug the charger out, flip it, remove the battery, find the air vent on the outer edge, unscrew the panel, open it, locate the fan, and finally blow the dust away with a hair dryer that's set on its lowest setting. Another thing you can do is exit any extra processes, delete Malware if your laptop has it, lift your laptop off the surface it's on, or buy an additional cooler.
DIY Tricks Make You A Master
One of the best feelings is the sense of accomplishment, which you will feel after fixing your gadget's annoying problem. All you need to do is to understand exactly what is going on with your gadget, then approach it with what you've learned. It's normal to be a little frightened of doing things yourself, but keep in mind that whatever problem you might come across, you are not alone in the world. Above-mentioned problems are considered the top most encountered but still have a lot you might experience. You may find more or encounter more, but no need to fuss cause dozens of tricks are available online if you search for it, with enough people ready to lend a helping hand.