3 Ways Software Can Make Facilities Run Smoother

Running a large facility is no easy task. Whether a factory, hotel, hospital or a school, effectively organizing and running a facility in any sector can be difficult. Just three decades ago, running any kind of facility was incredibly complicated, confusing and ultimately very difficult. However, with the invention of a variety of modern computer software programs, running your facility can be made a lot easier. Managing every aspect of your facility, including the financial and maintenance sides of the organization can be made a lot smoother with the use of dedicated software.
Here are three ways that software can make the running of your facility a much smoother experience.
CAFM
Facility management can be a difficult task. Attempting to ensure every area of your facility is working in the way it should often feel like an impossible task. However, computer-aided facility management (CAFM) software may be the answer to your management woes. With a well-developed CAFM application in use, you can make sure that all of your organization's assets are utilized to their full extent at the most efficient cost. Using dedicated CAFM software will ensure that your facility runs far smoother, making sure that all aspects of the organization, from the assignment of your employees to the management of storage space, can be controlled at minimal cost through an automated system.
Accounting Software
For anybody running an organization, accounting can be one of the most stressful parts of the job. If you're calculating taxes, creating budgets or making sure that business and personal bank accounts are being used correctly, it can quickly become confusing. Fortunately for anybody who hates sorting out accounting within his or her business, there is a number of dedicated accountant software available. Computerizing your business accounts is the best way to crunch the many confusing numbers you'll often encounter in running a facility without the expense of consistently outsourcing to an accountant outside of your organization.
CMMS
Computerized Maintenance Management Software, or CMMS, is one of the most useful kinds of computer software that your facility can employ. Whereas a good CAFM will make sure that your facility's assets are working as best as they can, when they break, they'll need maintaining.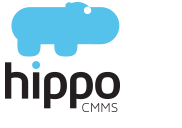 Obviously, a computer can't do the same work as a qualified maintenance worker, but the streamlining of maintenance tasks can really be helped by a CMMS. Whether the maintenance your facility requires is for large-scale industrial machinery, or even just boiler repairs, using a CMMS to manage your maintenance will make the running of your facility a lot easier. Hippo Software is one of the best CMMS systems on the market, offering an easy to use, intuitive interface that's sure to make short work of any maintenance management hassle you may be experiencing.
For anybody looking for help in running their facility, I hope this article has given you the information you need to make a decision on what software can help you.
I hope you like the Article on  3 Ways Software Can Make Facilities Run Smoother
More  Article you may love to read from of Beautiful blog